Vigo County School Corporation Aquatic Center
The Vigo County School Corporation Aquatic Center opened in January 2016, offering a competition-sized pool serving our three traditional high school swim teams. This facility replaced undersized and hard-to-maintain pools located at each of the high schools.
Through this facility, we partner with United Way of the Wabash Valley to offer free swim lessons to every kindergarten student in Vigo County, ensuring our children's safety for a lifetime around water.
Aquatic Center Commemorative Brick Opportunity
Public (18+) Lap Swim Hours
No lap swim on days VCSC is closed due to weather.
Tuesday/Thursday/Friday: 6:00-7:30 a.m. *If VCSC is on a 2 hour delay, no lap swim
Monday/Wednesday/Friday: noon-1:30 p.m.
$5 per visit, free for VCSC employees
Punch Cards are available – 11 punches for $50
During the academic school year we ask that all patrons of our Adult Lap Swimming program arrive no earlier than 10 minutes before the scheduled hours and are out of the building no later than 15 minutes past closing hours to allow our school aged swimmers time to exit the facility.  Thank you.
Swimming isn't just about fun–it's an important step to keep our community's children safe.
Swim by 7 Program
Since opening its doors in 2016, through a partnership with the United Way of the Wabash Valley, the staff at the Aquatic Center have taught over 9,000 Vigo County elementary school children how to swim. The Swim By 7 Program provides young children the opportunity to learn how to swim in a safe environment. Our teachers are Red-Cross certified Water Safety Instructors that deliver lessons on water safety and in-water skills to help students become safer and stronger in and around the water. Below is a list of some of the swimming skills the students work on while at the Aquatic Center:
Blowing bubbles underwater
Floating on their back
Kicking on their stomach and back
Swimming with arms on their stomach and back
Proper use of life jackets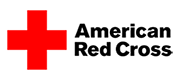 Fall Semester: 1st Period from 8:10 to 9:55 a.m. and 6th Period from 2:30 to 3:15 p.m.
Spring Semester: 1st Period from 8:10 to 9:55 a.m. and 6th Period from 2:30 to 3:15 p.m.
Students must provide their own transportation and will be provided ample travel time to attend classes at the Aquatic Center.
Learn how to prevent and manage emergencies in and around the water.
Master valuable first aid and lifesaving skills.
Improve swimming skills.
Achieve Red Cross Lifeguard certification in preparation for employment as a lifeguard.
Class activities are driven by the Red Cross Lifeguard curriculum.
High School Swim Teams
The Aquatic Center is home to all three of the Vigo County high school swimming and diving teams. In addition to hosting all home meets, the Aquatic Center has also hosted the Western Indiana Conference Championships, the Conference Indiana Championships, and both the girls and the boys IHSAA Swimming and Diving Championships.
North Vigo High School
Patriots' Athletics Homepage
South Vigo High School
Braves' Athletics Homepage
West Vigo High School
Vikings' Athletics Homepage
Swim Lessons
Terre Haute Torpedoes offers a water safety and learn to swim program that teaches children ages 3 and above the skills necessary to be safe around a pool as well as technique used in competitive swimming.
The swimmer to instructor ratio for the group lessons is 4 to 1; by keeping this ratio smaller each swimmer gets the attention that is necessary for improvement throughout the session.
Our lessons are offered monthly, excluding December.  We typically swim twice a week on either Monday and Wednesday or Tuesday and Thursday (pool availability and other schedules can change lessons).