Vigo County School Corporation
Administration
In 2020, the Vigo County School Corporation Board of School Trustees developed a new vision, mission, values, and critical challenges statement for the Vigo County School Corporation.
Vision
Working together with our community, we inspire our students to discover their talents and rise to their greatest potential.
Mission
Building on the strengths of our diverse community, we create an engaging, comprehensive educational environment that supports the growth of lifelong learners.
Values
We are committed to always asking/answering: "What is in the best interest of each student?"
Leading by example, we are committed to personal accountability and work habits, honesty, and respect.
We are committed to a safe, secure, and welcoming environment.
We are committed to practices of inclusive excellence that value differences.
We are committed to respecting the voice of all district stakeholders through collaborative engagement.
We are committed to developing students who improve the quality of life for the Wabash Valley.
Critical Challenges
The critical challenge for the Vigo County School Corporation over the next five years will be to prepare students to be lifelong learners, inspiring independent thinkers, and growing exemplary citizens within the constraints of a shrinking school population, shrinking school funding, and a statewide teacher shortage. A demographic study conducted in 2017 indicates that our school enrollment will continue to decline over the next several years.
Our Strategic Plan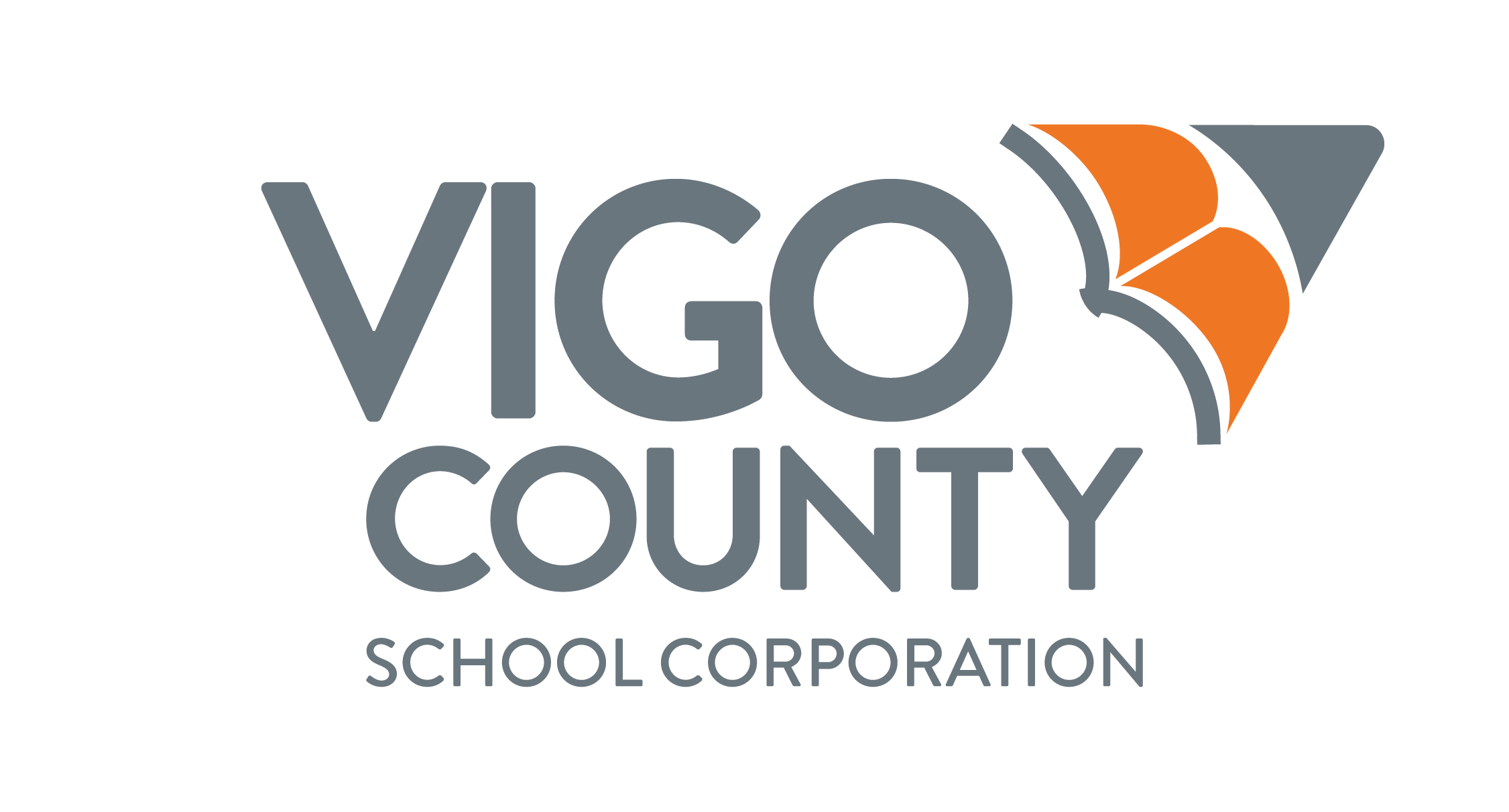 Christopher A. Himsel, Ph.D. Superintendent of Schools
Vigo County Schools: Developing Leaders. Creating Community.
As a county-wide public school corporation, we serve over 13,000 students in 15 elementary schools, 5 middle schools, 3 traditional high schools, an alternative school, and a virtual school. We also offer robust early learning and adult education programs.
We invite your collaboration as we develop Vigo County's next generation of leaders and citizens.
Dyslexia Guidance/Senate Enrolled Act 217
In accordance with Senate Enrolled Act 217, the Vigo County School Corporation screens students for dyslexia in kindergarten, 1st grade, and 2nd grade.
Attendance Policy
Good attendance habits and punctuality allow maximum benefit for students' education. To learn more about types of absences and our attendance policy, please click the link below.
Education Professions Pathway Opportunity
Vigo County high school students have opportunities to earn up to 15 college credits through Indiana State University as part of the Education Professions Pathway. Here is an introductory video about the program.