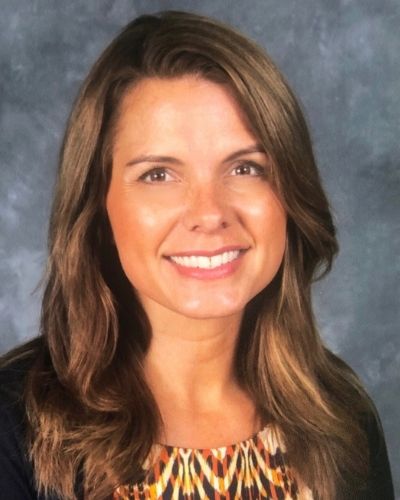 I am very excited to be serving my community as the principal at Otter Creek Middle School. I graduated from Indiana State University in 2002 with a Bachelors Degree of Science in Education and in 2008 with a Masters Degree in School Leadership and Administration.  I began my teaching in the Vigo County School Corporation in 2002.  I served as a Literature teacher at Chauncey Rose Middle School from 2002-2012, and at Otter Creek Middle School for the 2012-2013 school year. Before becoming the principal at Otter Creek, I was the Assistant Principal at Woodrow Wilson Middle School for the 2013-2014 school year.
I have spent my entire career trying to find ways to support the needs of all students. I continue to look for ways that our schools can support our students so they can have more success in the classroom and in life.
I have served in many leadership roles and learned from each one of them. I truly love working with the students and staff at OCMS and want to continue to find different ways to assist them to become the best they can be.
My roles and responsibilities at Otter Creek include:
special education coordinator
scheduling facilitator
school testing coordinator
Section 504 coordinator
All
6th Grade Superstars
6th Grade VIPs
7th Grade
8th Grade
Behavior Interventionist, Counselors, Dean
Media Specialist
Related Arts
Special Education