Welcome to the Otter Creek Media Center. Please visit this website often as a way to keep up with new materials, resources, and events at the library.
"It is an awfully sad misconception that librarians simply check books in and out. The library is the heart of the school, and without a librarian it is but an empty shell." Jarrett J. Krosoczka author and illustrator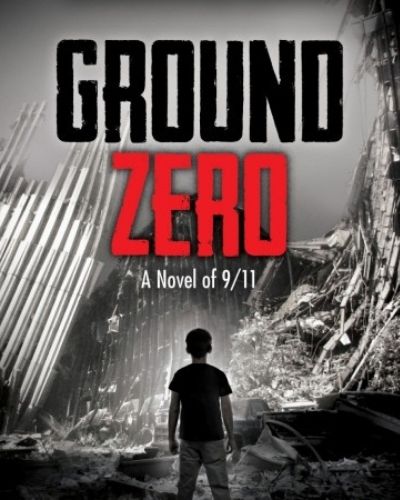 Ground Zero
Alan Gratz
September 11, 2001. New York City. Nine year old Brandon goes to work with his dad on the 107th floor of the World Trade Center. Out of nowhere an airplane slams into the tower, creating a fiery nightmare of terror and confusion that threatens everyone in the building. Can Brandon survive- and escape?
Young Hoosier Book Award Nominees
2021-2022
The Benefits of Being an Octopus
By Ann Braden
Broken Strings
By Eric Walters and Kathy Kacer
Field Notes on Love
By Jennifer E. Smith
The Forgotten Girl
By India Hill Brown
From the Desk of Zoe Washington
By Janae Marks
The Guinevere Deception
By Kiersten White
White Bird
By R.J. Palacio
Hoax for Hire
By Laura Martin
Imposters
By Scott Westerfeld
Last Pick (Volume 1)
By Jason Walz
Look Both Ways: A Tale Told in Ten Blocks
By Jason Reynolds
Other Words for Home
By Jasmine Warga
Pet
By Akwaeke Emezi
Wink: Surviving Middle School with One Eye Open
By Rob Harrell
Pretend She's Here
By Luanne Rice
Pumpkinheads: A Graphic Novel
By Rainbow Rowell
The Remarkable Journey of Coyote Sunrise
By Den Gemeinhart
Sal and Gabi Break the Universe
By Carlos Hemandez
Strike Zone
By Mike Lupica
Tristan Strong Punches a Hole in the Sky
By Kwame Mbalia
James Patterson's Read Kiddo Read Website. Gives age appropriate book recommendations to parents for students who don't like to read. For more information click here.
The Ask Rose Homework Help Hotline is a free math and science tutoring service for Indiana students in grades 6-12. If you need help call 1-877-Ask-Rose, Sunday-Thursday, 7:00 pm-10:00 pm. Students may also go online for help. Visit Site.
2020-2021 OCMS Library Helpers!
For more information on how to become a library helper, contact Ms. Whitlock.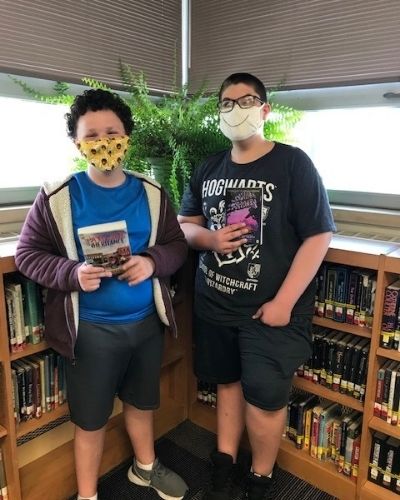 This year the Battle of the Books will be held virtually in the library during the week of May 10. Students will take an 80 question test, and the average of those tests will determine who is the county champion.