Welcome to Sugar Grove Elementary School!
Home of the Sugar Bears
Welcome to Sugar Grove Elementary School!
Sugar Grove Elementary School is a partnership striving to create an interactive and safe learning environment where academic achievement, creativity, and respect is encouraged. LEARN MORE
School starts at 8:15 a.m.
School is dismissed at 2:45 p.m.
https://www.youtube.com/watch?v=wLFqkBGyoVw&t=1s
College and Career Readiness
Through a focus on character traits, we're producing students who are ready to contribute to Vigo County's next chapter.
Play Video
Launch video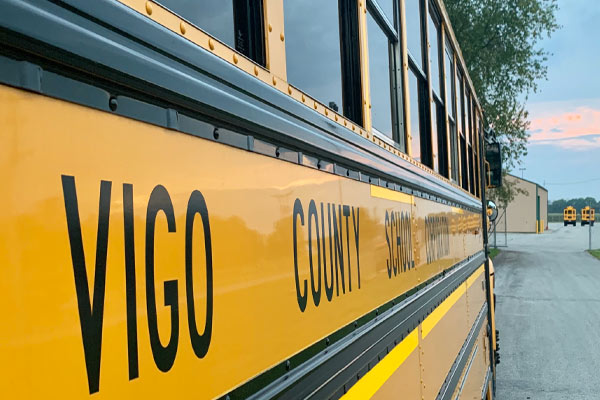 The safe transportation of students is a responsibility shared by the VCSC administration, transportation staff, drivers, parents and students. We are committed to providing safe vehicles and qualified drivers along with school bus safety education to students and parents.
Learn more
The Vigo County School Corporation uses an electronic flyer communication tool called Peachjar. Each school can email electronic flyers to its families. Organizations can send approved electronic flyers to all families at each school. Contact Katie Shane, Director of Communications, with questions.
Learn more

Skyward is our data management system. The Vigo County School Corporation uses Skyward Family Access for parents/guardians to access their child's information, grades, and schedule. If you have questions about access or the information within your account, start with your child's school secretary.
Learn more
Canvas is a course management system that supports online learning and teaching. It allows teachers to post information, lessons, and assignments online. It is being used by schools all over the world.
Visit Canvas
Canvas, Chromebook, and Google Help