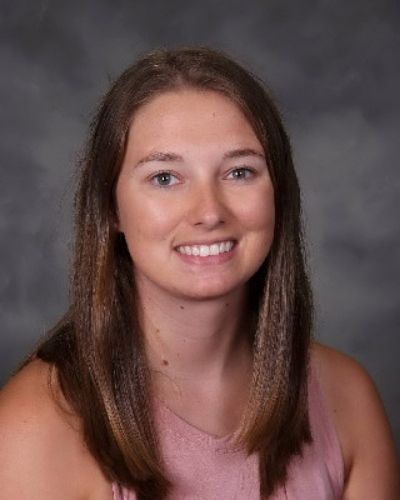 Welcome to the page of
Mrs. Marrs
Special Education Teacher, Head Girls Swimming Coach
Canvas Instructions: 
Sign into student email account.In the upper right hand corner, click on the Google Apps button.Scroll down and you will find the Canvas App button. Click on that.Once you click on the Canvas App button, you will be on the Canvas Dashboard. Click on Mrs. Marrs' Class. Click on Learning Modules.Under Learning Modules, you will find anything that is posted. The work is organized by weeks.
Below is the list of materials needed for my classroom.
3 Ring Binder
Pencils
Dry Erase Markers
One Subject Notebook
Colored Pencils
2 Boxes of Tissues
Cleaning Wipes
Be respectful to your teachers, classmates and school.
Keep your hands and feet to yourself.
Raise your hand to speak.
Follow directions. 
Always try your best! 
You may bring your cellphone to the classroom, but you may only have it out when Mrs. Marrs says it is okay to do so.
Monday: SRT – Information provided
Tuesday: SRT – Makeup tests and tutoring
Wednesday: SRT – Clubs
Thursday: SRT – Makeup tests and tutoring
Friday: SRT – Makeup tests and tutoring
8:10-8:55:  First Hour
9:00-9:45:  Second Hour
9:50-10:20:  SRT
10:25-11:10:  Third Hour 
11:15-12:45:  Fourth Hour & Lunch Periods 
     A   11:15-11:45  Lunch 
           11:50-12:45  Class
     B   11:15-11:43  Class
           11:45-12:15  Lunch 
           12:20-12:45  Class
     C   11:15-12:13  Class 
           12:15-12:45  Lunch
12:50-1:35:  Fifth Hour 
1:40-2:25:  Sixth Hour
2:30-3:15:  Seventh Hour
10:10-10:40:  First Hour
10:45-12:15:  Fourth Hour & Lunch Periods
     A   10:45-11:15  Lunch 
           11:20-12:15  Class
     B   10:45-11:13  Class
           11:15-11:45  Lunch 
           11:50-12:15  Class
     C   10:45-11:43  Class 
           11:45-12:15  Lunch
12:20-12:50:  Second Hour
12:55-1:25:  Third Hour 
1:30-2:00:  Fifth Hour 
2:05-2:35:  Sixth Hour
2:40-3:15:  Seventh Hour
(Announcements at 3:10-3:15)