An Environment for Learning
Hoosier Prairie is located in the southernmost part of Vigo County.  Hoosier Prairie is known for its "Pioneer Pride."
Respectful
Independent
Determined
Enthusiastic
Hoosier Prairie Elementary School will educate each student to his or her potential to become a productive and responsible citizen.
The HPES community seeks to promote:
High academic Expectations
Partnerships between home and school
Engaging, educational opportunities
Successful, lifelong, learners.
Once a Pioneer, Always a Pioneer
Hoosier Prairie plays a vital role in the Prairieton and Prairie Creek areas.  Many of our former students/families come back to be active members of our school community and to raise their families here.  Our HP population has many "students of former students."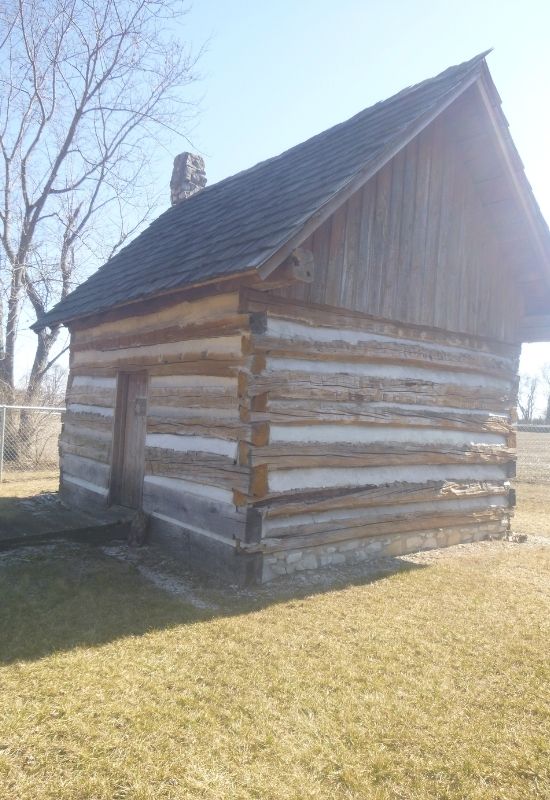 Hoosier Prairie History
     Hoosier Prairie Elementary School opened its doors to Pimento and Dixie Bee Elementary students on October 29, 1979. 
This 64,275 square-foot building in located in southwestern Vigo County at the corner of Harlan Drive and Trueblood Place.  The school grounds include the Darrell A. Roundtree nature shelter, a log cabin, and various playground equipment located on the 15.5 acres of property.  
Hoosier Prairie Cabin
     The Pioneer Cabin has served as a focal point of the fourth-grade students' Pioneer Day and Pioneer Christmas.  Recently, the Pioneer Cabin was restored and renovated. Now it continues to serve as a teaching venue and the centerpiece of the Hoosier Prairie Elementary School Pioneers.
School Song
     The school song was written by former Hoosier Prairie teacher, Mrs. Sara Arnold.  During school assemblies that celebrate students' achievements, one will find the gymnasium packed with joyously singing students, celebrating our great school.  It is a tribute to the Hoosier Prairie community, both past and present. 
Hoosier Prairie, Hoosier Prairie
Friends forever we will be.
Hoosier Prairie, Hoosier Prairie
You're number one…we all agree!
A first-rate education is here.
For fun and sports…we all give a cheer!
Oh!  We will love you through the years.
Hoosier Prairie Pioneers!
PIONEERS!
"With your head full of brains and your shoes full of feet, you're too smart to go down any not-so-good street." Dr. Seuss
Hoosier Prairie Elementary School, located in southern Vigo County, serves a rural population of about 350 students.  Our school receives Title 1 services and funds to help support the needs of our students.
Attendance is extremely important at Hoosier Prairie.  The attendance rate is generally consistent at 95-96%.
Parent Involvement
The Parent-Teacher Organization at Hoosier Prairie Elementary School is an active group of individuals who tirelessly serves students, parents, and teachers.  This organization is an integral part of the school community.  The group supports numerous academic programs and professional development, and it provides for school needs.  In addition, the P.T.O. purchases student supplies and teacher materials, and its leaders arrange for educational programs and plan for after-school events and activities.
Student success is extremely important to ALL Hoosier Prairie teachers.  Hoosier Prairie teachers provide focused and fun instruction, intervention, or enrichment to all of our struggling, on-level, or accelerated learners.
Hoosier Prairie is organized into pods of classrooms and grouped by grade level.  The hub of the school is centered around the school office and the library media center.  The library media center also houses two computer labs and a reading tower.  In the northeast wing, one will find the gymnasium, stage, music room and art room.  The kindergarten and first-grade classrooms are located in the northwest pod.  The southwest pod houses the second- and third-grade classrooms.  The fourth and fifth grades are found in the southeast pod.
School safety and security is a priority that has been emphasized to ensure that a positive and secure environment exists at Hoosier Prairie. The Vigo County School Corporation in cooperation with the Vigo County Council, the Sheriff's Department, the Terre Haute Police Department as well as the Prosecutor's office implements a School Protection Officer program in every school in the VCSC, including Hoosier Prairie.