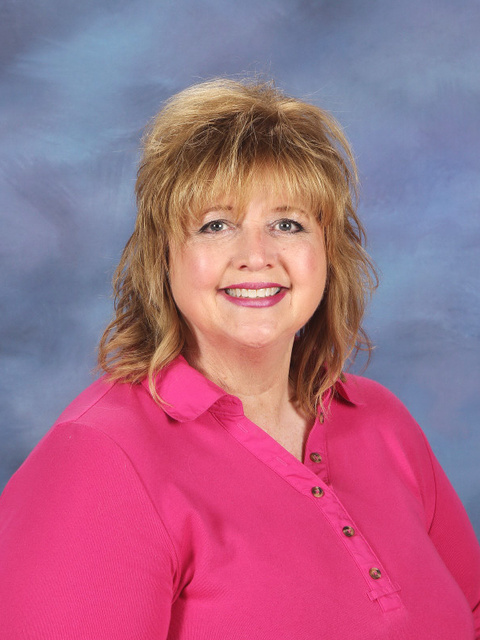 Meet Mrs. Bennett
Education Experience
Hello! I am Dana Bennett. I teach fourth grade gifted and talented at Dixie Bee
Elementary School.
I received my Bachelor of Science degree in Elementary Education from Indiana
State University.
I earned a master's degree in Elementary Education from Indiana Wesleyan
College and my Gifted and Talented endorsement from Indiana University.
I have been teaching for 35 years. During my career I have taught first, second, and
fourth grades.
I have also coached track, cross-country, volleyball, and dance. Currently, I am one
of the academic coaches at Dixie Bee.
After many years of teaching, I still truly love my job as an educator.
Personal Life
I have been married to my spouse Tim for 32 years. We have one son who works
full time at a local hospital and is currently pursuing a nurse practitioner's degree.
We have two very spoiled miniature dachshunds.
I moved to Terre Haute when I was in fourth grade and attended Dixie Bee.
Some people do a 180 degree turn in life. I have completed a full circle. The
classroom that I teach in was my fourth-grade classroom when I was a student
many, many years ago.
I am very proud to teach at my elementary school Alma mater and be a part of such
a hard-working staff.
Educational Philosophy
I am a firm believer that all students have an area of giftedness. As an educator, I
feel my academic lessons need to be purposeful activities designed to
enhance my students' knowledge and skills and leave her or him wanting
to learn more. My goal is to create learning experiences that are aligned
with student-centered and student-directed learning that embraces
exploration, discovery, experiential learning, and the production of
academically rigorous products.
Mrs. Bennett's Class Supply and Wish List
2022-2023
Supplies
1 3-ring binder (1 to 2 inch width)
Poly folders in each color of these that fit inside the trapper/binder-Please label with subject
any color folder-for important information
red cover (Social Studies)
green (Science and Health)
blue (Math)
purple (Language Arts)
yellow (literature)
clipboard
notebook (2 -3 spiral)
pencil pouch with zipper for the following items:
#2 pencils  (10-20)
scissors
colored pencils
markers (10-12 fine line)
glue sticks (2 -3)
agenda (Purchased through Dixie Bee- cost $2.00)
earbuds/headphones for Chromebook
2-dry erase markers (any color)
1 black permanent marker
1 package of lined paper
1-2 boxes of tissues
Students' desks do not have a lot of storage. Please do not purchase small pencil sharpeners or staplers. I have these items in my classroom for the students to use.
Classroom Wish List
I would be extremely grateful for any of these items:
gallon/sandwich bags
Disinfecting wipes
Paper plates
Styrofoam cups
Plastic utensils
cardstock (various colors)
Expo markers
Paper towels
Post It Notes
Prepackaged snacks Fourth graders do not eat until 12:30p.m.
We have a morning snack time at 10:45 a.m. daily. I do ask that the students bring their own snacks, but just in case someone forgets, it is nice to have a few items available.
Monday:           Physical Education
Tuesday:           Art
Wednesday:    Music
Thursday:        Library
Friday:              Computers
8:15-8:45      I/E
8:45-9:40    Science, Health, Social Studies
9:40-10:20   Encore
10:25-10:40     Recess
10:45-12:30   Language Arts       
12:30-1:10        Lunch/Recess
1:10-2:15         Math
2:15-2:35        Language Arts
2:35-2:40        Dismissal
Classroom Happenings
June 2022- Please contact me if your 4th/5th grader is interested in joining Dixie Bee's Spell Club. We will start preparing for the first competition over the summer.
July 2022-Check your emails for weekly story problems to solve. You can earn Bennett Bucks over the summer!
August 2022- Wednesday August 9th Classroom Parent Meeting/Open House