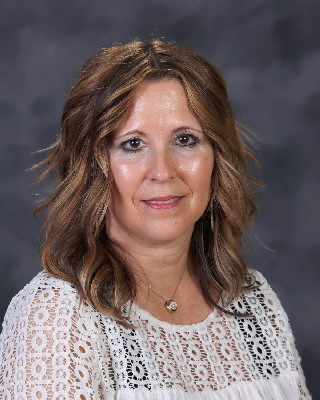 Welcome to the page of
Mrs. Minton
About me:
Hello!  I am Staci Minton and I LOVE teaching Kindergarten!  I knew exactly what I wanted to do with my life at an early age and I am doing what I have always dreamed of at the best school in Vigo County!!!!!
I have lived in Terre Haute all of my life and I am a product of the Vigo County School Corporation, myself!  I have four children at home…Zacharey who is 24, Isaac who is 22, Daniel who is 19 and Sarah who is 16. I also have two dogs, Jax and Rizzy and an amazing husband, Scott,  at home.
I graduated from Indiana State University in 1992 with a bachelors in education.   I have been teaching for 29 years at Davis Park and I LOVE my school, my students and all of the people I work with here!
Kindergarten is SUCH an amazing grade to teach!  I have the privilege of watching my students blossom and grow in so many different ways during the school year.  It is the most rewarding job in the world and I feel incredibly blessed to be a teacher at Davis Park.  I look forward to working with each and every one of my students now and in the years to come!
Always be respectful of the teacher's right to teach, other students' right to learn, and everyone in the classroom.
NO cell phone or gum in my classroom.
Arrive to class on time every day with ALL your needed books and supplies.