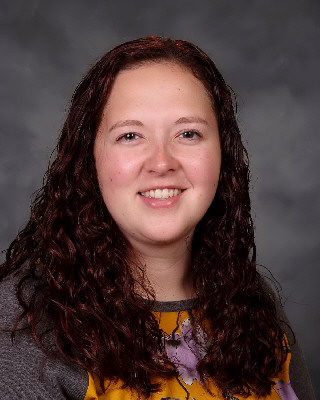 Welcome to Mrs. Dossett's Page!
About Me:
Hello! My name is Kayla Dossett. I am one of the first grade teachers at Davis Park Elementary School. I am happily married, have a daughter, and I have a son on the way! I love animals. I have four dogs and two bearded dragons. I have been teaching for 3 years now! I received my bachelor's degree in Elementary Education and I have a minor in Special Education. I graduated from Indiana State University in 2018. I am thrilled to be teaching first grade because of all the exploring, learning, and fun we get to have! I am happy to help you with any questions or concerns you may have about first grade. Please call the school or email me.
1 supply box
2 boxes of crayons
2 black dry erase markers
#2 pencils with erasers (2 pkgs. of 10)
1 pocket folder
1 large pink eraser
1 pair of 5″ scissors
1 wide ruled notebook
2 boxes of Kleenex
2 Glue Sticks
1 highlighter marker
1 box of Ziplock bags (Gallon-Girls) (sandwich-boys)
2 pkgs. disinfectant wipes and/or baby wipes
Reusable water bottle
Clean cloth mask to be worn daily
We could always use extra supplies! If you would like to send something in, send it in with your child! Thank you!
Tissues
Hand sanitizer
Pencils
Dry erase markers (Expo)
Crayons
Erasers
Rule 1: Listen when your teacher is talking
Rule 2: Follow directions quickly
Rule 3: Respect others, yourself, and your school
Rule 4: Raise your hand to speak or leave seat
Rule 5: Be safe, be kind, and be honest
Monday: Music
Tuesday: Art
Wednesday: Library
Thursday: Computer Lab
Friday: P.E.
8:00-9:00:  Breakfast, morning work, Social Studies/Science/Health
9:00-10:30:  Reading Block
10:30-11:00: Writing
11:00-11:40: Lunch/Recess
11:40-12:00: Bathroom/Read Aloud
12:00-1:10: Math
1:10-1:40: Interventions
1:40-2:20: Special
2:25-2:35: Pack up/Dismissal