I have been a classroom teacher and school librarian since graduating from Indiana State University in 1987.  Though I raised my family on the east coast, I am a native of Terre Haute & am thrilled to be back in my hometown & to be a Terre Town Tiger!  I LOVE reading to students every day and encouraging them to be lifelong READERS, EXPLORERS, & LEARNERS!
Bring your smile:)

Bring your curiosity!

Bring your imagination!

See you soon!!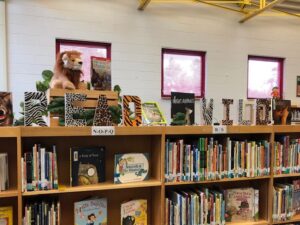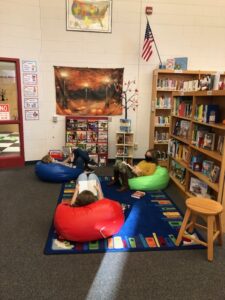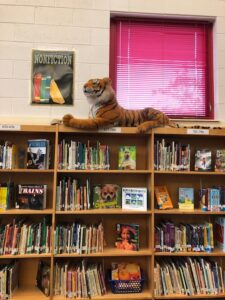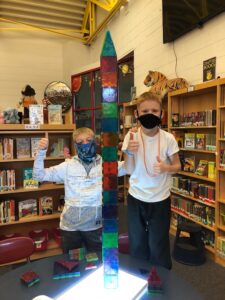 Book donations are welcome! 
If your child's bookshelf is overflowing & you'd like to send a few books our way, feel free!  We accept elementary appropriate books that are in good, readable condition. 
These series titles are especially in demand:
Magic Treehouse

Harry Potter

Diary of a Wimpy Kid

Amulet

Dogman

Elephant & Piggie

Junie b. Jones
Supply Donations are Appreciated!
We always need:
Tissues

Lysol wipes

3 oz paper cups (Maker Space)

Solo cups (Maker Space)

paper towels

snack & sandwich sized ziploc baggies

washable markers

glue sticks
Listen & follow directions.

Be nice to Mrs. Reynolds & to each other:)

Help friends who need help.

Use library-sized voices.

READ, READ, READ!!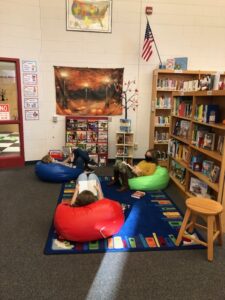 Monday Library Classes:
Jeffers/gd 5
Ferris/K
Graham/gd 3
Sumner/gd 2
J. Moore/gd 4
Kanizer/gd 1
Tuesday Library Classes:
Lugar/gd 5
E. Trausch/K
Lichtenburger/gd 2
Miller/gd 1
Wednesday Library Classes:
Bennett/gd 5
Benefiel/K
T. Moore/gd 3
Casserly/gd 4
Snowden/gd 1
Thursday Library Classes:
Hettinger/gd 5
Barnett/K
D. Trausch/gd 3
Gomolisky/gd 2
Hazelwood/gd 4
Strole/gd 1
Friday Library Classes:
Cooper/K
Gadberry/gd 3
Peelman/gd 2
Myers/gd 4
Govert/gd 1
8:00-8:30:  Free Flow
8:30-9:10: Grade 5
10:00-10:40: Grade 3
10:45-11:25: Grade 2
11:50-12:30: Grade 4
1:20-2:00: Grade 1
2:00-2:35:  Free Flow