Check-out will begin on your 1st library day! 
Terre Town Elementary School Library is a wonderful collection of over 26,000 book and media titles for our students and staff to enjoy.  Students visit with their classes once a week, but are also encouraged to make individual "side visits" during the week.  We don't want anyone to run out of reading material!
General Check Out Rules:
*Check out limits match grade levels.
K borrows 1
1st/2nd gd borrows 2
3rd gd. borrows up to 3
4th gd. borrows up to 4
5th gd. borrows up to 5
*Students are encouraged not to take more than they can reasonably read/use in a week.
**Books are due each week on your student's library day!
***In the event that your child loses a book, please send in a "trade."  We accept any elementary appropriate books that are in good condition, new or gently used.  You do not need to "trade" the same title.
SEARCH our catalog HERE: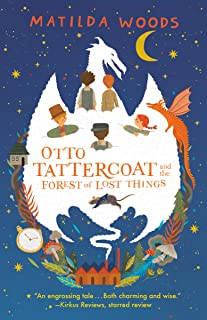 NEW!
In the city of Hodorf, the Tattercoats live by a strict code. Only steal what you need, don't leave a trace of yourself behind, and if another Tattercoat is in trouble, you must always help them out. These are the rules that guide Nim's life as she and her rat, Nibbles, live on the streets and the rooftops of the only place she's ever called home. So when a new boy named Otto comes to town and gets caught up in the devious plottings of a former Tattercoat who's fallen from grace, Nim takes it upon herself to come to Otto's rescue.
When Lily and her family move in with her sick grandmother, a magical tiger straight out of her halmoni's Korean folktales arrives, prompting Lily to unravel a secret family history. Long, long ago, Halmoni stole something from the tigers. Now they want it back. And when one of the tigers approaches Lily with a deal–return what her grandmother stole in exchange for Halmoni's health–Lily is tempted to agree. But deals with tigers are never what they seem! With the help of her sister and her new friend Ricky, Lily must find her voice…and the courage to face a tiger.
From award-winning, best-selling author and illustrator Mo Willems comes a bind-up of five Elephant & Piggie adventures to spark early-readers' imaginations. 
Titles include:
I Am Going!
We Are in a Book!
I Broke My Trunk!
Listen to My Trumpet!
I'm a Frog!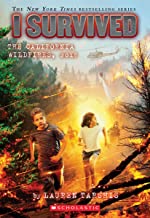 California continues to be ravaged by devastating wildfires. Lauren Tarshis's heart pounding story tells of two children who battle the terrifying flames and — despite the destruction — find hope in the ashes.  The people of Northern California were used to living with the threat of wildfires. But nothing could have prepared them for the devastating 2018 fire season, the deadliest in 100 years and the most destructive in history.