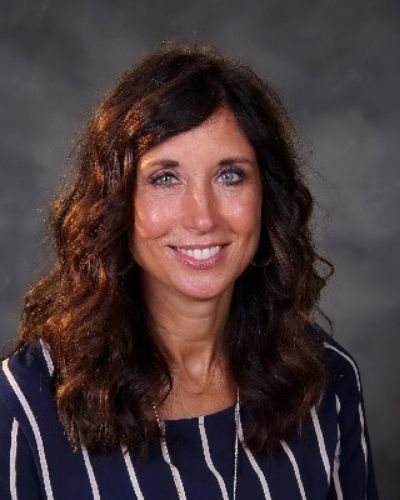 Welcome to the page of
Mrs. Voils!
Phone: (812) 462-4451
Email: sdr@vigoschools.org
About Me
Hello, my name is Simone Voils and I teach first grade at Fayette.
I graduated from North Vigo High School in 1987 and from Indiana State University in 1992 with a bachelor's degree in elementary education and an endorsement in kindergarten.  Shortly after, I received my master's degree in elementary education, I taught kindergarten and first grade for 16 years at Terre Town Elementary.   This is my thirteenth year at Fayette, with the first two being in kindergarten, two years in second grade, and now nine years in first grade.  I am extremely proud to be a teacher at Fayette, because it is the most amazing school in the school corporation!
My husband Billy and I have 3 amazing girls, two sons, and three grandchildren who we are very proud of.  Our family enjoys swimming in our pool, boating, vacationing, and having family dinners together.
About My Classroom
It is my philosophy that education is not just teaching; it is loving, caring, communicating, and growing.  It is important to encourage the growth of children's self-esteem and independence.  They should have a love of learning, a feeling of success, and the desire to want to be at school daily.  Self-control should be obtained through the guidance, consistency, and support from home and school.
Dear First Grade Families,
It is our pleasure to welcome you and your child to First Grade at Fayette!
We've been busy preparing for the 2022–2023 school year.  We are very excited for the start of the school year and look forward to meeting you.  As you prepare for the school year, we'd like to share our classroom's REVISED school supply list below.
This list is a specialized school supplies list for our class – and is different than the list on other places on the internet and in stores.  Please refer to the following list when gathering and purchasing school supplies for your First Grader:
2 boxes of 24 crayons
1 pkg. wide tip markers, preferably Crayola
1 pkg.  colored pencils
1 pair pointed scissors
12 white glue sticks
2 pink erasers
12- #2 Pencils (sharpened if possible & no pictures)
3 black dry erase markers
1 fat highlighter
1 crayon/supply storage box
1 box Ziploc baggies (boys bring gallon & girls bring sandwich)
1 dry erase eraser
We are also asking for $3 per child to cover the expense of purchasing a specific writing journal.
Here are some optional items we will need throughout the year. If you would like to donate any of them, we would greatly appreciate it!
hand sanitizer
Skittles (BRAIN BALLS!)
Paper Plates
Smarties
Sidewalk Chalk
Monday:
Tuesday:
Wednesday:
Thursday:
Friday:
Links for Practice At Home