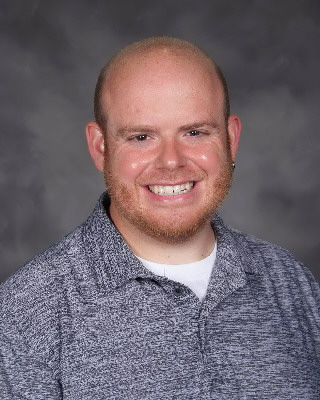 Phone: (812) 462-4497
Email: brl@vigoschools.org
Hello students and families!  I'm Braden Lanter and this is my 7th year as a classroom teacher.   I am originally from Oblong, Illinois and moved to Terre Haute in 2006 to attend Indiana State University.  Upon graduation, I taught 3rd and 1st grade here at DeVaney.  I have a true love for 1st grade and I am very thankful to be part of the DeVaney family!
8:00-8:30:  Breakfast/Morning Work
8:30-9:45:  Reading Block
9:45-10:00: Extra Recess
10:00-10:45: Writing Block
10:45-11:00: Reading Centers
11:10-11:50: Lunch/Recess
12:00-12:30: Science/Social Studies/Health
12:30-1:40: Math Block
1:50-2:30: Encore Class
2:35: Dismissal
Our Encore Class Schedule
Monday- Music
Tuesday-Art
Wednesday-Library
Thursday-Computer Lab
Friday-Gym
Classroom Rules
Follow Directions Quickly
Raise Your Hand For Permission To Speak
Raise Your Hand For Permission To Leave Your Seat
Make Smart Choices
Keep Your Teacher Happy
Student behavior is managed using a positive system called clipping up.  All students begin the day on green.  As students display positive behavior, they move their clip up the chart.  The idea is to reward positive behavior.  If a student breaks a rule, he/she will have their clip moved down and could face various consequences.  However, students always have opportunities during the school day to bring their clip back up.
Please label the following supplies with your child's name:
scissors
plastic supply box
backpack (no wheels or drawstrings)
2 durable plastic folders w/prongs
watercolor paint set with included paintbrush
zipper pouch
headphones (please send headphones in a zip-top bag labeled with your child's name.  Ne sure they are comfortable.  No earbuds please.)
The following items do not need to be labeled.  They will be used as community supplies.
3 boxes of 24 crayons
8 glue sticks
gallon freezer zip top bags
2 boxes of tissues
12 

black

dry erase markers
48 yellow #2 real wood pencils, preferably pre-sharpened
extra glue sticks
extra crayons
extra dry erase markers
colored cardstock
colored printer paper