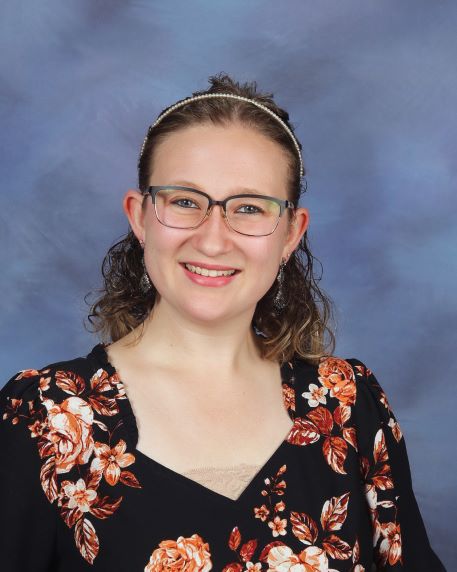 Miss Garno-Foote's Classroom Website
Phone: (812) 462-4497
Email: kendall.garno-foote@vigoschools.org
Hi there friends! My name is 
Kendall
 Garno-Foote and I am so excited to be part of the Kindergarten teacher team here! I am actually from Greensburg, Indiana but have spent the past 4 years exploring and enjoying Terre Haute. I graduated Honors and Summa Cum Laude (4.0 GPA) from Indiana State University in May of 2021 with my Bachelors in Elementary Education and minors in Language Studies and English as a Second Language. Some things I enjoy outside of school are playing music, watching theater productions, playing games with friends and family, and singing at the top of my lungs.
This year will be my first year teaching Kindergarten, but I spent all of last year student teaching in Mrs. Halls's Kindergarten class here at DeVaney. So I am even more thrilled to be an official DeVaney Dragon! I cannot wait to see what this year brings for us as Kindergarten is such a fun and amazing experience for your little scholar. It will be a year filled with new friends, new adventures, new discoveries, and so much growth! I hope you and your student will love our class and the exciting journey we will go on together this year.
8:00-8:30:  Breakfast/Morning Tubs
8:30-8:45:  Morning Meeting
8:45-9:45: Reading/ Writing Block
9:45-10:20: Literacy Stations
10:20-11:00: Lunch/ Recess
11:00-12:10: Read Aloud/ Science/ Social Studies
12:10-12:50: Specials
12:50-1:30: Whole Group Math
1:30-1:45: Recess
1:45-2:15: Math Stations
2:15-2:35: Calendar/ Snack/ Pack/ Dismissal
Our Encore Class Schedule
Monday: Music
Tuesday: Art
Wednesday: Library
Thursday: Computer Lab
Friday: Gym
Classroom Rules
Be Respectful
Be Responsible
Be Safe
Be Kind
Student behavior is managed using a positive system called clipping up.  All students begin the day on green.  As students display positive behavior, they move their clip up the chart.  The idea is to reward positive behavior.  If a student breaks a rule, he/she will have their clip moved down and could face various consequences.  However, students always have opportunities during the school day to bring their clip back up.
The following items do not need to be labeled with students' names:
16 glue sticks
2 boxes of 24 pack of crayons
1 pack of pencils (plain yellow)
4 or more dry erase markers (colors are nice)
a snack for the class (enough for 24)
The following items need to be labeled with students' names:
3 ring plastic pencil holder that can go in a 3 prong folder (clear is nice)
1 pair of safety scissors
1 pencil box
1 primary composition notebook
1 box of washable markers (broad tip)
2 watercolor paint sets
change of clothes with your child's name on it in a gallon baggie
 large backpack
framed family picture to display in the classroom
headphones (not earbuds)
reusable water bottle
Boys please bring:
1 package of napkins
1 box of quart-sized baggies
Girls please bring:
4 pack of playdoh
1 box of gallon-sized baggies
Optional:
1 container of disinfectant wipes
1 container of baby wipes
small plastic cups
colored cardstock
1 package of paper plates
These items are optional, but are greatly appreciated in our classroom!
Extra Dry Erase Markers
Extra Glue Sticks
Colored Card Stock
Sanitizing Wipes