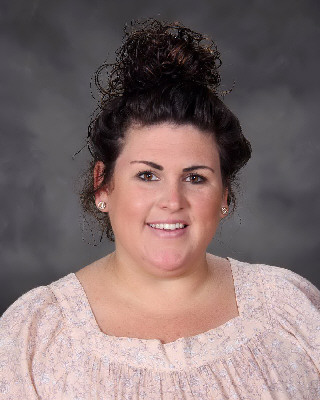 Welcome to the page of
Miss Eberly
Phone: (812) 462-4441
Email: kne@vigoschools.org
Welcome to Kindergarten! I am so happy you are here. We will do AMAZING things this school year. I am so excited to be your teacher. You will make new friends, learn new things, and have a ton of fun this year. I am looking forward to the best year yet!
Pencil/Crayon Box
2 boxes of 24 count Crayola Crayons
3 packages of black dry erase markers (12 markers total)
2 containers Clorox Wipes
1 red folder- must have prongs
1 blue folder- must have prongs
1 yellow folder- must have prongs
16 glue sticks
Headphones (not earbuds)
1 container of hand sanitizer
1 set of kid friendly scissors
8 cans of Play-Doh (any color)
1 box of washable markers
1 box of Kleenex
I will be safe. 
I will be respectful. 
I will be kind. 
Weekly Schedule
Monday: Library
Tuesday: Music
Wednesday: P.E.
Thursday: Art
Friday: Computer Lab
7:45-8:15-  Arrival/ Breakfast
8:30-9:20 – Calendar/ Math
9:20-9:45- Stations
9:45-10:45- Reading/ Language Arts
10:50-11:35- Recess/ Lunch
11:40-12:10- Writing
12:10-12:40- Science/ Social Studies/ Health
12:50-1:30- Encore
1:30-1:45- Sncak/ Story
1:50-2:20- IE
2:20-2:35- Clean up, pack up, dismissal