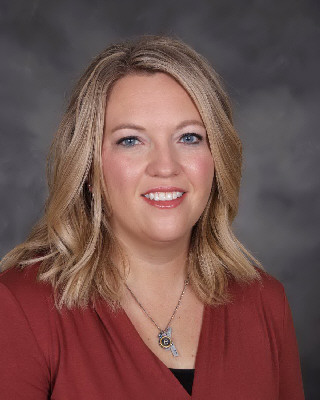 Welcome to the page of
Mrs. Wolfe
Phone: (812) 462-4443
Email: acw2@vigoschools.org
Mrs. Wolfe, M.S., CCC-SLP
Hello, families!  My name is Amanda Wolfe and I am the speech-language pathologist here at Sugar Creek Consolidated.  I work with children who need help with their articulation, speech fluency, voice, social skills, and receptive/expressive language skills that may be impacting their academics.
After graduating from West Vigo High School, I attended Indiana State University for my undergraduate and graduate degrees.  Since my employment with VCSC started in Fall 2008, I have been fortunate enough to work with many wonderful educators, different schools and student ages, and different areas in the county.  I was excited to take the opportunity to move to SCC for the 2019-2020 school year and come back to my hometown!
If you have any questions for me, please do not hesitate to call or email me at school.
Thank you!
Amanda Wolfe
Mrs. Wolfe is our speech-language pathologist
Monday:
Tuesday:
Wednesday:
Thursday:
Friday:
8:00-8:30:
8:30-10:00:
10:00-10:15:
10:15-11:15: 
11:15-12:00: 
12:00-12:30:
12:30-1:00:
1:00-1:40:
1:45-2:25:
2:25-2:35: