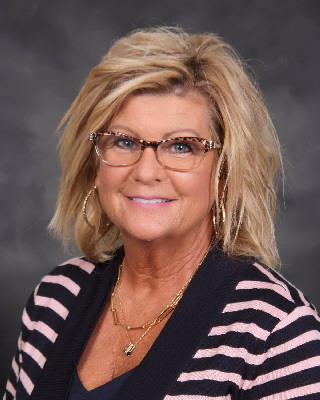 Welcome to the page of
Mrs. Casey
Hello! My name is Rhonda Casey and I am honored to be your child's kindergarten teacher.  Spending time with kindergarten children is like no other teaching experience, it brings joy to my life and is very rewarding. I have  been a teacher with Vigo County School Corporation  since 1983.  Before that time, I taught in Illinois and privately.  I have been a private tutor since 1979, helping hundreds of students in our corporation.   I received my Bachelor of Science and Maters degree from Indiana State University.  I am a hometown girl who was born and raised in Terre Haute!
In my spare time I enjoy traveling with my husband, Jerry.  We have grandchildren in California so our vacation trips center around the West coast.  We enjoy outdoor activities and especially love the beach.  I am also an antique collector and dealer.  I am always on the hunt for a good treasure!
Glue Sticks( 4 large or 6-8 small) No liquid glue please!
Crayons ( 4 packs of 24)
Scissors
Eraser (Pink)
1 Spiral Notebook
2 Plastic Folders with pockets
Package of 8 washable markers
Package of 6-8 large expo dry erase markers (any color)
Package of (8) fine point skinny dry erase markers
Supply box ( This is for one box of crayons, scissors, glue, etc.)
Backpack (No wheels)
Gallon size zip lock bags (with zipper please)
Girls Only- One box of tissues,1 pkg. of AA batteries, Napkins
Boys Only- One roll of paper towels, 1 pkg. of AAA batteries, paper plates 
Always be respectful of the teacher's right to teach, other students' right to learn, and everyone in the classroom
Listen when your teacher or classmates are talking
Raise you hand to speak or leave your seat
No running in the classroom or inside the building
Keep your hands and feet to yourself
Follow directions quickly
Be safe, kind, and honest
Monday: P.E. (Wear tennis shoes)
Tuesday: Art
Wednesday: Computer Lab
Thursday: Music
Friday: Library
8:00-8:15:  Arrival procedures 
8:15-8:30: Unpack backpacks, Announcements
8:30-9:00: Morning Work/ Quick stations/ Restroom 
9:00-10:30: Reading/Language Arts 
10:30-11:10:Lunch and Recess
11:10-11:30: Literature Story/Quiet time
11:30-12:05: Intervention &Enrichment 
12:05-1:00: Calendar and Math
1:00-1:30: Science/Social Studies/Health
1:30-1:40: Restroom Break/Snacks
1:40-2:20: Encore
2:20-2:35: Organize belongings/Pack bags
2:35: Dismissal