Welcome to Miss Chew's Webpage!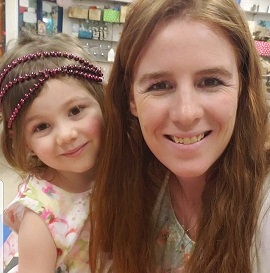 Hi friends! My students call me Miss Chew and I teach art at Lost Creek Elementary.

Aside from teaching art, I also coach girls' varsity tennis at West Vigo High School. 

Upon teaching at Lost Creek, I taught art at Deming and Fayette Elementary Schools and I coached both

middle school basketball and tennis at Chauncey Rose and West Vigo Middle Schools for a combined twelve years.
Although I pour my heart and soul into my careers, my purpose in life is to raise, influence, and love my two beautiful daughters.

My oldest is currently a Kindergartner at Lost Creek and my youngest turned a year old in December. 
My hobbies include raising poultry and pigs, homesteading, soap-making, gardening, fishing, camping, being outdoors, playing guitar and banjo,

watching my daughter play T-Ball and do gymnastics, and anything art-related. I also love spending time with my cats and four dogs!
Something I want all of my students to remember is to ALWAYS be YOURSELF, because an ORIGINAL is worth MORE! 
"Every child is an artist.  The problem is how to remain one once he grows up."-Pablo Picasso
This week in Art Class, 5th graders have begun working on the famous MASK lesson!  Kindergarten through 4th grade are competing in a coloring contest!  5th Graders have the option to participate and TEACHERS and STAFF have even begun to compete! We are excited to begin judging next week!