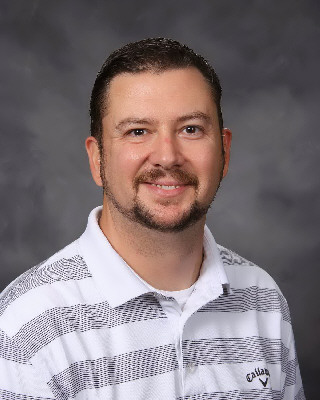 Welcome to the page of
Mr. Thomas
Welcome to 5th Grade at Lost Creek Elementary
Welcome! I am a 5th grade teacher at Lost Creek Elementary. I graduated from Indiana State University with a Bachelor's degree in Elementary Education with a minor in reading. My wife and I are both teachers and we have two very energetic boys that love playing sports. My goal each day is to promote a safe, fun, and energetic learning environment where everyone feels welcome and included.
A package of dry erase markers
Dry erase board eraser (this can be a clean old sock that lost its mate)
A package of pencils (I prefer mechanical but not mandatory)
3 packs of loose leaf binder paper
2 composition notebooks
1 spiral bound notebook
1 package of index cards
1 bottle of hand sanitizer
1 container of Lysol wipes
3 boxes of tissues
1 roll of paper towel
1 box of ziploc bags (quart)
4 two pocket folders
A 1 inch clear view binder
Colored pencils
Crayons
Washable markers
At least 2 red pens
Package of pens of any color
Pink eraser (not the giant erasers)
A package of glue sticks
1 pack of 3 inch Post-It-Notes
3 highlighters (preferably 3 different colors)
Pencil Box (optional)
1 pair of scissors
Always be respectful of the teacher's right to teach, other students' right to learn, and everyone in the classroom.
NO cell phone or gum in my classroom.
Arrive to class on time every day with ALL your needed books and supplies.
I will dismiss you at the end of class – NOT the bell.
Weekly  Specials Schedule
Monday: Computer Lab
Tuesday: Music
Wednesday: Media/Library
Thursday: P.E.
Friday: Art
8:00-8:30:  Morning work
8:45-9:25  Specials (Encore) Class
9:25-11:05  Reading Block
11:05-12:20 Math
12:20-1:00  Lunch/Recess
1:00-1:30 Language Arts
1:30-2:40 Science/Social Studies/Health
2:40 Dismissal