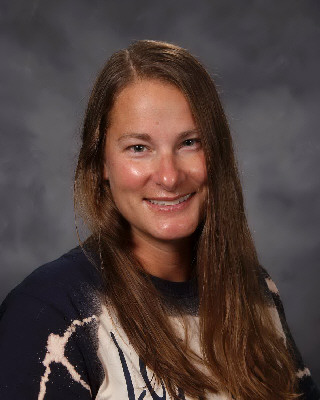 Welcome to the page of
Mrs. Renn
Welcome to Mrs. Renn's 4th Grade Class!!!
I have been a fourth grade teacher for the majority of my teaching career. I am an Indiana State University graduate. I am a certified Mentor Teacher for the state of Indiana, and have completed my Masters in Education.
I realize that teaching your child is a privilege, as well as a tremendous responsibility. I will do my best to ensure that each student has a motivating and safe learning experience in the classroom. However, I cannot do this alone. I need your help. We need to be partners in your child's learning process. At home, I need parents to encourage your child and ensure that assignments are completed in a timely manner, and study for tests/quizzes when necessary. I will keep parents informed of any homework  assignments that are given in class each day by having the students maintain an agenda, and by using the SKYWARD MESSAGE CENTER.
I believe that open communication between parent/guardian and teacher plays an important role in the success of each student. Should you ever have any questions or concerns about your child, please feel free to contact me at the school. I look forward to having an outstanding year at Lost Creek.
4th Grade Supply List
Please check your August letter for additional supplies requested by your child's individual teacher.
Red Pen
2 Boxes of #2 Yellow Pencils
Pencil Box
2 Pocket Folders
2 Glue Sticks
Scissors
1 Pink Eraser
2 Boxes of Tissues (no travel size please)
4+ Dry Erase Markers (BLACK EXPO markers are suggested)
2 Wide Rule Spiral Notebook
2 Boxes of 24 Crayons (Please do not get 24+ crayon sets. These do not fit into their desks)
4+ Rolls of Paper Towels
4 Highlighters (Multi-color pack)
Headphones
Wireless Chromebook Mouse (Optional, but suggested)
Hand Soap refill
Ziplock bags (Gallon size – boys only)
Ziplock bags (Quart size – girls only)
ITEMS THAT ARE NOT ON THIS LIST ARE NOT NEEDED AND SHOULD NOT BE PURCHASED FOR SCHOOL. ADDITIONAL ITEMS WILL BE SENT HOME ON THE FIRST DAY OF SCHOOL.
PLEASE DO NOT WRITE NAMES ON ANY SCHOOL SUPPLY ITEMS
 I will be respectful to myself and others.
I will do my best to keep a positive learning environment.
I will be safe and responsible at all times
I will keep my hands and feel to myself
I will be a responsible student (Be prepared)
Monday: Media Center
Tuesday: P.E. (Wear tennis shoes)
Wednesday: Art
Thursday: Art
Friday: Music
All classes ENCORE classes are from 9:55-10:35
8:15-9:55  English/Language Arts
9:55-10:35  Encore
10:35-12:00 Math
12:00-12:20-12:40 Lunch/Recess
12:40-1:15 English/Language Arts
1:15-1:45 Intervention/Enrichment
1:45-2:40 Science/Social Studies