Counseling and Behavior Team
The job of our counseling/behavior team is to help give children the tools they need to be successful in life.  We focus on Social Emotional Learning.  Guidance lessons are done bi-monthly in classrooms.  In our lessons, we cover topics such as Bullying, Body Safety, and Drug Awareness/Prevention.  We also work on social situations, friendships, problem solving, and emotions.  Students can work one on one or in small groups with the school counselor or behavior interventionist as needed.
If ever you have a question or concern, please call or email.  We have access to many resources!  As parents, we are all doing our best.  If there is anything we can do to help your family, please let us know.  We believe that it takes a team to raise a child, and we're glad to be a part of your team!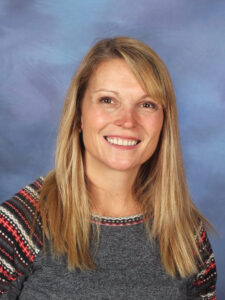 Counseling and Mental Health Resources
VCSC Mental Health Resources
Whether your student needs mental health resources as a result of COVID-19 or other reasons, the Vigo County School Corporation has resources to help.
Download
Mental Health First Aid
If you or someone you know is experiencing a mental health or substance use problem, there are several resources available to find out more information or get connected with help. Check out some mental health resources:
SAMHSA'S National Healthline
SAMHSA's National Helpline is a free, confidential, 24/7, 365-day-a-year treatment referral and information service (in English and Spanish) for individuals and families facing mental and/or substance use disorders.
Learn More
If you or someone you know is contemplating suicide, the following resources are available for support: