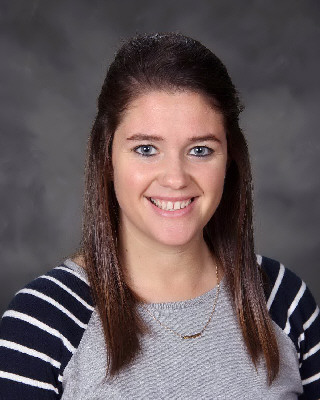 Welcome to the page of
Ms. Loudermilk
Phone: (812) 462-4441
Email: mdl2@vigoschools.org
"When little people are overwhelmed by big emotions, it's our job to share our calm, not join their chaos."
― L.R. Knost
Princess Counselor
Welcome back to a brand new school year! My name is Morgan Loudermilk and I am the School Counselor here at Franklin. I am very excited about having the opportunity to work with your students and you this year! My email is mdl2@vigoschools.org
Please feel free to reach me by email at any time with referrals, questions, etc.
Counseling services consist of classroom counseling lessons, small groups, individual sessions and referrals. I visit each classroom bi-weekly to do "Ses. I really enjoy going into the classrooms and working with the kids!  I also work with the Big Brothers Big Sisters (school based) Program, PBIS committee, & character awards.
Please feel free to email/call me with any concerns or questions.
Here's to another great year! Go Falcons 🙂
Morgan Loudermilk, School Counselor
Monday:
No Lessons
Tuesday: 
Calvert 11:45am
Flores 12:15pm
Snow 2:00pm
Wednesday:
Rayburn 11:45am
Lynch 12:15pm
Brown 1:30pm
Hassler 2:00pm
Thursday:
Eberly 11:45am
Furnas 12:15pm
Friday:
No Lessons
Monday:
No Lessons
Tuesday:
Harris 12:45pm
Smith 1:30pm
Wednesday:
No Lessons
Thursday:
Edington 10:00am
Allen 1:00pm
Marrs 1:30pm
Pittman 2:00pm
Friday:
No Lessons
             APRIL CHARACTER AWARD
Perseverance~ "to continue doing something even though it difficult"

   
Eberly: Bricen Johnson (WINNER!!!)
Lynch: Brody Nesbit
Rayburn: Presley Schell
Brown (Norris): Nylah Lewis
Snow: Owen Rivers
Hassler: Jeremiah Walker
Flores: Jerel Campbell
Calvert: Zoey Leturgez
Furnas: Jalonna Tackett
Allen: Ryker Billings
Edington: Hannah Johns
Smith: Leila Russell
Harris: Kiera Helms
Pittman: Alexcia Loffredo
Marrs: Harlee Fields
2020-2021 Character Award Winners!
September (Respect)- Kira Baxtor

October (Flexibility)- Kaidence Hatfield

November (Gratitude)- Breck Tuggle

January (Responsibility)- Ta'Riya Ross

February (Trustworthy)- Elaina Elliss

March (Sportsmanship)- Phineas Baker

April (Perseverance)- Bricen Johnson
Always be respectful of the teacher's right to teach, other students' right to learn, and everyone in the classroom.
NO cell phone or gum in my classroom.
Arrive to class on time every day with ALL your needed books and supplies.
I will dismiss you at the end of class – NOT the bell.
https://www.youtube.com/watch?v=4BfKFCOCJe8