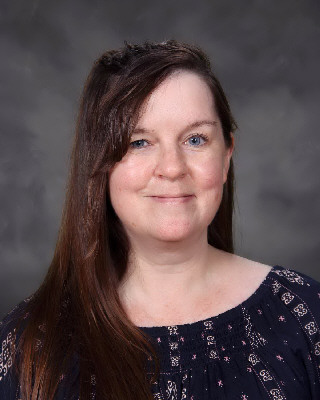 Welcome to the page of
Ms. Harris
Hello!  Welcome to Benjamin Franklin Elementary! I am Jennifer Harris, and I have been a teacher at Franklin for 3 years. I  am a lifelong resident of Terre Haute (Vigo County). My background consists of years of work experience in our city, but I found my passion in teaching 4th grade. I enjoy reading, working puzzles, and spending time with my fur babies. I became a cat lady at age two, and I have never been without a cat since. I am looking forward to working with you all in 4th grade!
Jennifer Harris
1 backpack
4 dry erase markers
One clean (used) sock for an eraser for the whiteboard
Intermediate sized scissors
2 glue sticks
1 box of colored pencils
2 boxes of 24 count crayons
1 box of markers
2 packages of #2 pencils
4 pocket folders (Please do not label.)
2 boxes of tissues
3 notebooks (not spiral bound)
1 package of college ruled paper.
2 pink erasers
1 roll of paper towels
1 pencil box or bag big enough to hold all supplies.
1 quart sized zipper-type baggies
1 container of Clorox Wipes
1 plastic cup with lid for water.
1 pair of earbuds or headphones. (Dollar Tree sells earbuds for $1. per pair!)
Always be respectful of the teacher's right to teach, other students' right to learn, and everyone in the classroom.
NO cell phone or gum in my classroom.
Arrive to class on time every day with ALL your needed books and supplies.
I will dismiss you at the end of class – NOT the bell.
Monday: Lorem ipsum
Tuesday: Lorem ipsum
Wednesday: Lorem ipsum
Thursday: Lorem ipsum
Friday: Lorem ipsum
8:00-8:30:  Lorem ipsum dolor sit amet
8:30-10:00:  Lorem ipsum dolor sit amet
10:00-10:15: Lorem ipsum dolor sit amet
10:15-11:15: Lorem ipsum dolor sit amet
11:15-12:00: Lorem ipsum dolor sit amet
12:00-12:30: Lorem ipsum dolor sit amet
12:30-1:00: Lorem ipsum dolor sit amet
1:00-1:40: Lorem ipsum dolor sit amet
1:45-2:25: Lorem ipsum dolor sit amet
2:25-2:35: Lorem ipsum dolor sit amet