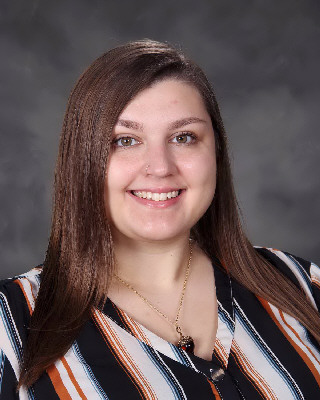 Welcome to First Grade
with Mrs. Snow
Phone: (812) 462-4441
Email: ashley.snow@vigoschools.org
Join Mrs. Snow's ClassDojo
Office Hours: Monday-Thursday 3:00pm-3:30pm
I will do my best to respond to all messages within 24 hours. If you need to get ahold of me urgently, please contact the main office instead.
I can't wait to meet you!
Welcome to 1st Grade! I am so excited to be your teacher! Our classroom is made to feel like one big family where everyone treats each other with kindness and respect. My goal is for students to feel loved and secure in our school. For the first few weeks of school we will focus on getting to know each other and building a strong classroom community. We are going to have a lot of fun this year, and we will learn a lot!
Expectations
Homework will be sent home each Monday and is due on Friday. On Tuesdays, you will receive your student's graded work as well as a newsletter. This newsletter goes through what we are learning each week and includes our weekly spelling list. If you have any questions, please see the contact information listed at the top of the page.
About Me
My name is Mrs. Snow and this is my third year of teaching first grade at Benjamin Franklin! Before I taught here, I taught fifth grade at Deming Elementary School. I graduated from Indiana State University with my Bachelor's degree in Elementary Education in 2019.
My Favorite Things
Colors: Pink and green
Food: Pizza
Book: Little Women by Louisa May Alcott
Drinks: Sweet tea
Hobbies: Reading, walking my dog, travelling
I love: my husband, my pug, and my two cats!
Backpack
4 dozen pencils
4 pink erasers
Several pencil top erasers
Highlighters
2 bottles of glue
Disinfectant wipes
Glue sticks (lots and lots!)
Scissors
2 boxes of crayons
8 dry erase markers
Small school/pencil box to hold everything
5 plain pocket folders with prongs
3 boxes of tissues
4 notebooks
Girls: 1 box of gallon Ziploc bags
Boys: 1 box of sandwich Ziploc bags
Earbuds or headphones (Dollar Tree sells both)
Rule #1: Listen to the speaker.
Rule #2: Raise your hand to speak or leave your seat.
Rule #3: Always be honest.
Rule #4: Be a caring friend.
Rule #5: Always try your best.
Monday: Art
Tuesday: Counselor Lessons/Computer Lab
Wednesday: Library
Thursday: Music
Friday: P.E.
7:45 Doors open, students may begin eating breakfast in the cafeteria.
8:00 Morning Meeting
8:25 Math
9:35 Snack
9:50 Science/Social Studies/Health
10:20 I/E
11:00 Encore
11:45 Recess/Lunch
12:25 Reading
1:35 Spelling/Grammar
2:05 Writing
2:25 Dismissal
School begins at 8:15am.
Students may eat breakfast at home or at school.
Be sure I know how your child is getting home (walker, car rider, or bus rider).
Bring in your own water bottle everyday.
Students may pack or buy a lunch.
Be prepared for specials. We have PE on Friday!
Be sure to check our ClassDojo daily and our Canvas page weekly.
Come in ready to learn!