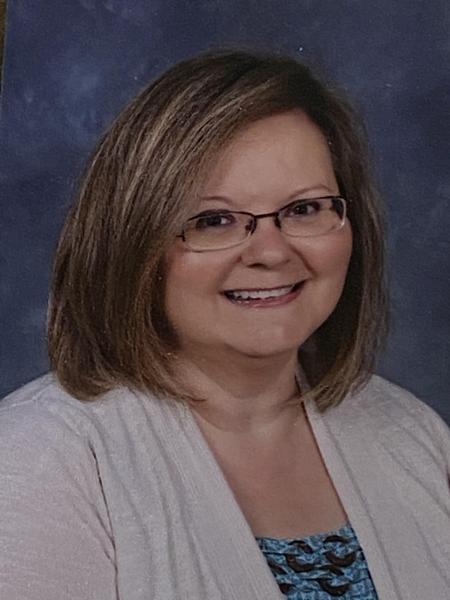 Welcome to the page of  Mrs. Moreland
Hello, welcome to room S 4! My name is Rose Ann Moreland. I teach second grade at Rio Grande Elementary School.  I have experience teaching second, third, fourth, fifth, and sixth grades. My goal is to provide a classroom where students feel safe and secure, gain confidence, and excel to the best of their ability. I earned both my Bachelor's of Science degree in Elementary Education and my Master's degree from Indiana State University. I am looking forward to working with you this year!
3 plastic folders
2 notebooks (wide rule)
Pencils (# 2) Please purchase at least two boxes of 12 each
Colored Pencils (box of 24)
Crayons (box of 24)
Scissors
4 Glue sticks
1  bottle liquid glue
2 Pink erasers
2 boxes of tissues
2 Highlighters –  different colors
4 black Dry Erase Markers
2 Composition Notebooks
1 container Clorox disinfecting wipes (brand approved by corporation)
Chromebook Supplies
Ear Buds or headphones
(optional) Wireless Mouse
(optional) Keyboard Cover
Donations of post-it notes, zip lock bags and Band-Aids are appreciated.
Please take your child's supplies out of the packaging and place his/her name on them with a permanent marker.  You may also want to place your child's initials on his/her pencils.
Be respectful of others and school property
Keep hands, feet, and objects to yourself
Raise your hand and wait to be called on before speaking out
Follow directions the first time they are given
Stay in your seat unless you have permission to be up
Remember to bring your homework folder and chrome book to school everyday.
Please make certain your chrome book is charged each evening so you are ready for the next day.
Monday: Library
Tuesday: Music
Wednesday: Art
Thursday: P.E.
Friday: Ms. Eup
8:00-8:30:  Morning Work
8:30-9:45:  Reading
9:45-10:15: Writing
10:15-11:15: Math
11:15-11:55: Lunch and Recess
12:00-12:30: Grammar
12:30-1:00: Science/Social Studies/Health
1:00-1:15: Recess
1:15-1:30: Read aloud
1:30-2:10: Encore Classes
2:10-2:35: Intervention/Enrichment (I/E)