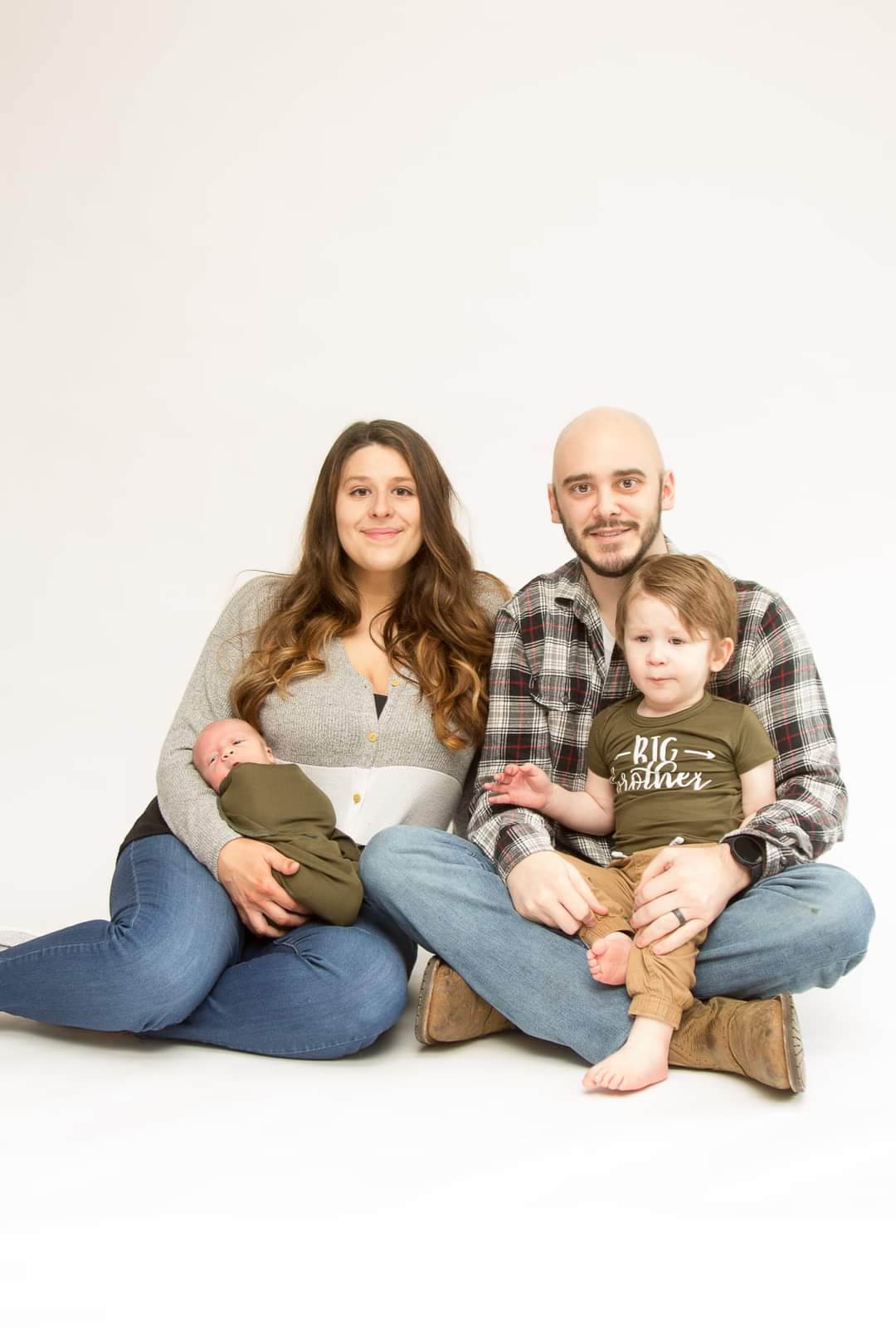 Phone: (812) 462-4307
Email: jessica.larimer@vigoschools.org
Visit
Hello! My name is Jessica Larimer and I am a Kindergarten teacher at Rio Grande Elementary School. This is my 5th year teaching and being a Bobcat! I graduated from ISU in December of 2017 with a Bachelor's degree in Elementary Education and a minor in Special Education. I co-teach our school Drama Club and assist with our Honor Chior. I also love helping with our school Christmas productions each year.
I have two sweet little boys, Leo and Raph. Leo is 2 and Raph will be 1 in January. We love to play outside, bake, and make trips to Starbucks. Yum! In addition to spending time with my sweet little family and my friends, I love to watch movies, read books and comic books, and go shopping. I am a proud product of the Vigo County School Corperation and attended DeVaney, Woodrow Wilson, and Terre Haute South. Being a teacher is my passion and I'm very lucky to have my dream job here at Rio Grande! I look forward to meeting you and your little one!
To communicate, I use the Seesaw app in my classroom. It is free and allows parents and teachers to message each other with the ease of a text. Seesaw is free on both Android and Apple devices. If your little one is in my classroom, you will get a paper sent home with instructions on how to join our Seesaw page until then, you can contact via my email.
1 regular size plastic supply box

4 glue sticks

1 pair of child's scissors

2 boxes crayons (24 count)

2 packages of Twistable colored

pencils

(12 count)

1 set of inexpensive headphones (NOT earbuds)

1 zippered

nylon

pencil pouch (with a clear plastic front for the sticker)

2 DURABLE red, plastic folders with prongs

8 black

dry erase markers

 1 white rectangle eraser

1 small can of playdough

1 box of tissues

1 box of quart slide zipper baggies

1 bottle hand sanitizer

1 roll of paper towels
Boys-1 container of disinfectant wipes 

Girls-1 box gallon slide zipper baggies
Chromebook Supplies
(optional) Wireless Mouse
(optional) Keyboard Cover
Please consider donating some of these items to our classroom for this school year! Thank you. 
laminating sheets
colored cardstock
prizes for prize box
stickers of all variety
paper plates
plastic table clothes
Always do your best and work hard! 
Be kind to others. 
Listen when others are speaking. 
Keep hands and feet to your self 
Follow teacher directions 
Walk at all times 
Raise your hand to talk 
Monday: Music
Tuesday: Art
Wednesday: Library (bring books!)
Thursday: Computer Lab / Counselor
Friday: P.E. (wear tennis shoes!)
8:00-8:30:  Morning Routines
8:30-10:00: Language Arts Block 1
10:00-10:15: Calendar
10:15-10:45: Math
10:45-11:25: Lunch and First Recess
11:30-11:40: Language Arts Block 2
11:45-12:10: I.E.
12:15-12:45: Writing
12:45-1:25: Special Area Classes
1:30-1:45: Second Recess
1:45-2:00: Language Arts Block 3
2:00-2:25: Science/Health/Social Studies