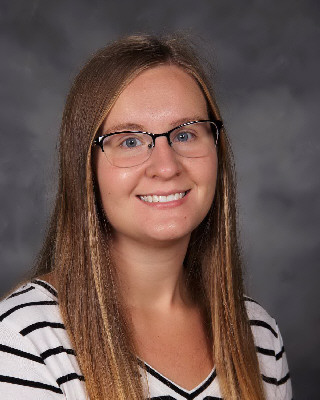 My name is Alexandra Goff and I am the speech-language pathologist at Rio Grande. I have been the SLP here for four years. I received my undergraduate degree in Communication Sciences and Disorders from Harding University in 2015. I then obtained my master's degree in Speech-Language Pathology from Indiana State University in 2017. In my spare time I enjoy running and spending time with my goldendoodle, Scarlett.
Email: alexandra.goff@vigoschools.org
Phone: (812) 462-4307
Donations of post-it notes, zip lock bags and Band-Aids are appreciated.
Please take your child's supplies out of the packaging and place his/her name on them with a permanent marker.  You may also want to place your child's initials on his/her pencils.