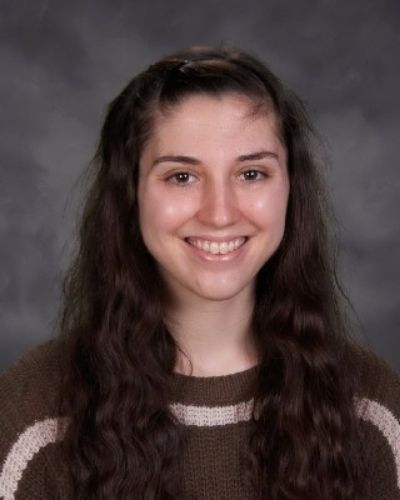 Welcome to Mrs. Solano's
WWMS Band Page
Woodrow Wilson Middle School Bands
The Woodrow Wilson Middle School Band Program is committed to providing its students a comprehensive music education experience, while also integrating charecter development in an instrumental performance setting. The Woodrow Wilson Band Program holds itself to a high performance standard for it's 175 participating students. In addition to beginning band classes, the program also offers concert band classes during the school day.
The Woodrow Wilson Jazz Ensemble is an extra-curricular band which meets outside of school, and is known around the state of Indiana for its rich history of competative success. The jazz band has won several honorable mentions at jazz festivals in Indiana and Kentucky, has recorded and published albums in the past, and is known for performing its music at a high level within the Terre Haute community.
Mrs. Celia Solano was born and raised in Terre Haute, Indiana. Her musical journey began when she started learning piano at age six. She then attended Woodrow Wilson Middle School from 2007 – 2010, where she learned trombone under the direction of Mr. David Nearpass. Solano graduated from Terre Haute North in 2014, and Indiana State University in 2018, with a B.M.E. in Music Education – Instrumental. She remains active in the band community, teaching with the Northview Marching Knights during marching band season, and the Troopers Drum and Bugle Corps year round.
Woodwind Students:
Band book – Sound Innovations
Instrument
Neck strap
Reeds
Instrument Swab / other care supplies
Brass Students:
Band Book – Sound Innovations
Instrument
Valve oil/slide cream
Slide grease
Polishing cloth
Percussion:
Band Book – Sound Innovations
Snare drum sticks
NO gum, food, or drinks besides water in the band room.
NO cell phones – must be out of sight and on silent until the dismissal bell rings.
Maintain rehearsal ettiquite. Do not talk or play out of turn. Raise your hand if you have a question. Stay in your seat until dismissed.
Arrive to class on time and prepared every day with ALL your needed supplies. This includes your instrument, your music, a pencil, and your chromebook.
No drinks allowed in the band room, except for water. Sugared and flavored drinks cause damage to the instruments.
Monday: Remote Day – Check in with Advisory teachers and check all class announcements on Canvas.
Tuesday: "Warrior" / "A" Day – all band classes with an "A" after it on your schedule will meet.
Wednesday: "Pride" / "B" Day – all band classes with a "B" after it on your schedule will meet.
Thursday: "Warrior" / "A" Day
Friday: "Pride" / "B" Day
8:00-8:30:  Lorem ipsum dolor sit amet
8:30-10:00:  Lorem ipsum dolor sit amet
10:00-10:15: Lorem ipsum dolor sit amet
10:15-11:15: Lorem ipsum dolor sit amet
11:15-12:00: Lorem ipsum dolor sit amet
12:00-12:30: Lorem ipsum dolor sit amet
12:30-1:00: Lorem ipsum dolor sit amet
1:00-1:40: Lorem ipsum dolor sit amet
1:45-2:25: Lorem ipsum dolor sit amet
2:25-2:35: Lorem ipsum dolor sit amet