The Meadows Elementary faculty and staff welcome you to our neighborhood school at 55 South Brown Avenue, Terre Haute, Indiana 47803.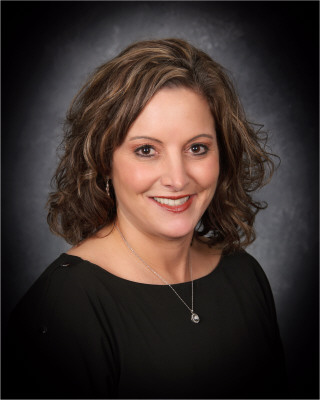 Welcome to Meadows Elementary School, home of the Meadowlarks! Meadows Elementary School is where I attended elementary school. It is so exciting to be back to where it all started for me!  After attending Meadows, I went on to attend Woodrow Wilson Middle School, and Terre Haute North Vigo High School.
To further my education, I attended Indiana State University where I earned my Bachelor of Science Degree and graduated Magna Cum Laude.  I received a degree in Health and Safety Education, with minors in Physical Education and Nutrition.  Immediately after graduating, I earned my master's degree in Secondary School Administration.  I went on to receive both my Elementary and Secondary Administrative Licenses, as well as thirty hours beyond my master's degree.  In college I was awarded The Elizabeth Link Elliott Fellowship, as well as the Joan Jacob Award for Excellence in Secondary Education.  I was on the Dean's List throughout my college career, was an ISU Academic Scholar, and received the Martha Lee Davis, Nancy Purcifull Riggs Gustafson, Patricia Kindig Ross and June Griffith Shively Honorary Scholarship from Delta Gamma Sorority, to name a few of my college scholarships and awards.  I was also an Indiana State University Song Girl (dance team member).  
Prior to becoming a principal, I taught PE and Health at Terre Haute North Vigo High School & Woodrow Wilson Middle School for one year, and taught PE and Health at West Vigo Middle School for five years.  While a teacher at West Vigo Middle School, I coached cheerleading, volleyball, track, and cross country, and participated in several mini marathons!   In the fall of 2005, I became the Dean of Students at Honey Creek Middle School, where I worked for the next eight years and thoroughly enjoyed assisting students of various aptitudes.  In 2013, I became the principal of Meadows Elementary School and am blessed to be a part of this great school!  It has become a second family to me while serving here.  In 2016, Fazoli's Restaurant awarded me as the "Best Boss of the Year." In 2018, I was awarded the Indiana State University Community School of the Arts, Friend of the Arts Award, and in 2020 I was awarded the Vigo County Education Foundation Excellence in Education Award.
My husband Eric and I have three daughters.  Our daughters keep us extremely busy with studying, soccer, gymnastics, swimming, family activities and church, etc. We also have a dog, Charlee, who is very energetic! In my spare time I love to workout, swim, spend time with family, go to soccer games, read, and take vacations to the beach!
Our school staff loves our students and looks forward to educating your children.  We embrace diversity and strive to help each child reach their full academic potential.
All
Kindergarten
1st Grade
2nd Grade
3rd Grade
4th Grade
5th Grade
Counselor
District Support
Encore/Special Areas
Media Specialist
Special Education
Support Staff
T1