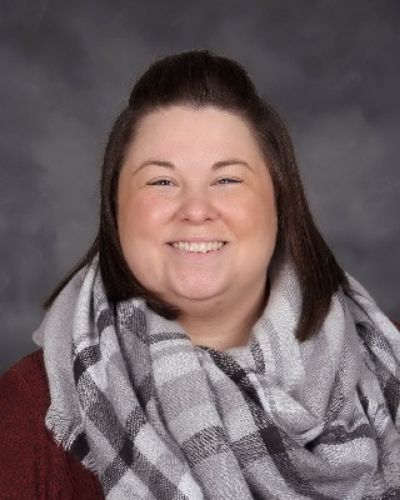 Welcome to the page of
Mrs. Lowery
Phone: (812) 462-4493
Email: hll@vigoschools.org
Hello!  I am so happy to be a part of the Hoosier Prairie family!  I LOVE my job, the staff, and the students and families with whom I have the pleasure to work with!
My family moved to Terre Haute when I was in fourth grade and I have lived here ever since.  I am a proud graduate of T.H. South High School and Indiana State University.  I graduated from ISU with a dual degree in Elementary and Special Education in 2008.  I continue to learn and grow professionally by taking workshops and participating in webinars with experts in the education field.  I have taught in both resource rooms and in 4th & 5th grade classrooms.  
At home, I am married to my high school sweetheart and we have two beautiful children together: Anslee & Luke.  My family is my world and we are blessed with a big extended family that lives close!  We have two fur babies: Aidan (an American Eskimo) and Bella (a Yorkshire Terrier).  My interests include playing with my kids, playing board games with my family, creating fun & engaging lessons for my students, dolphins, gardening, painting, online scrapbooking, anything Disney, and of course… SUPERHEROES!  A fun fact about me is I like thrilling activities and have gone white water rafting, bungee jumping, and have rode a jet ski with dolphins in the wild!
My philosophy on teaching is each student is uniquely different, each with their own strengths and talents.  I believe all students can learn and that it is important to have a safe school environment that not only supports students academically, but also socially, mentally, emotionally, and physically.  I believe in the 'whole child' approach and love my students as if they were my own.  I believe a teacher should be open minded, have a positive attitude, and high expectations.  I believe students learn best when the parent and school work together.  I believe learning is a lifelong process and we, as elementary teachers, are vital in planting positive seeds.
Monday:  Library
Tuesday:   push in to regular classes
Wednesday: push in to regular classes
Thursday: push in to regular classes
Friday: push in to regular classes
Download supply list
Daily Schedule: (Times are approximate)
Schedules vary for each child, including specifics for his/her grade level (specials, lunch, recess).  The schedule below is a general schedule of our day.
8:00   Breakfast
8:30   Morning Circle / Calendar
9:00   Reading Block
9:30   Pioneer Pad
9:50   Stations
11:00   Lunches, Recess, Read Aloud, Stations
12:40   Quiet Calm Down Time
1:00   Life / Social Skills
1:30   Snack
1:45   Science / Social Studies / STEM
2:15   Pack-up & Dismissal