Welcome to the page of
Buddy the Therapy Dog
It is amazing how much love and laughter they [dogs] bring into our lives and even how much closer we become with each other because of them.
– John Grogan (Author, Marley & Me
)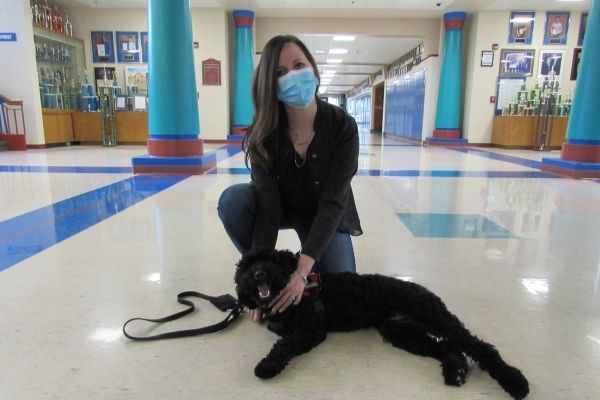 Buddy is a one year old miniature labradoodle training to be the Honey Creek Middle School therapy dog. Buddy has graduated from Vonbernd K9 training in Terre Haute and continues to train to improve his skills in the school setting.
When he isn't working, Buddy loves to play with his toys and eat treats. His favorite treats always have peanut butter in them! He has a lot of energy and loves to go on long walks. Most importantly, he loves his job at Honey Creek and the students in our building!