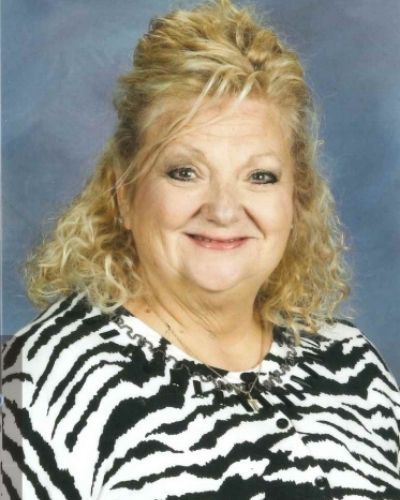 Welcome to the page of
Mrs. Vislosky!
Phone: (812) 462-4451
Email: rjv@vigoschools.org
About Me
Hello, I am Robin Vislosky and I am pleased to once again be teaching First grade at Fayette Elementary. It is my privilege to take your child's hand and lead them down the road of success! These first years of their educational process is so important that it be a positive , successful of an experience as it can be. My goal is to take each child from where they are and help them to progress into a life long learner while being the best they can be along the way😃. In working together we can build a "TEAM" to encourage, guide, set goals, and challenge each child to be the best they can be . My name is pronounced just as it is spelled, (Vis los ky ),Mrs. Vislosky. I am 57 years old and have taught for 33 years. I enjoy seeing the children progress into avid readers, writers, and mathematicians. The transition that occurs from the beginning of the year to the end is amazing ! I have taught at Fayette for 21 years . I even Student Taught here while attending Indiana State University. My husband and I live on the West Side and raised our two daughters here, Kailey 30 , and Lyndsey 28. They both live in the Fayette District and look forward to their children attending Fayette in the future. In my free time I devote all my time to my amazing grandchildren, Bella 8, Camden 7, Trenton 5, and Addelyn 5. They are the loves of my life! I will strive to treat your child with the love, care, and devotion I would my own grandchildren ensuring them the best education I can possibly give them!
About My Classroom
My name is Mrs. Robin Vislosky.  Mrs. "V"  for short.  This is my twenty nineth year of teaching.  I have taught at Fayette for the last twenty one years.  I love my job and look forward to coming to work each day.  I am proud to be one of the First Grade teachers.  Mrs. Voils and I work together to ensure that every child gets the best education we can possibly provide. We have a lot of fun and strive to help each child to become the best they can be. My classroom consists of fifteen boys and girls.  In our room, everyone is a valuable member of  our team.  We want everyone to feel comfortable and safe.
Fayette
812-462-4451
Mrs. Vislosky's Number: 812-240-5263
 Fayette is such a nice school! We are very lucky to have the resources and support of our Central Office and Administrative staff, to help us stay abreast of the latest research and teaching techniques available.  Through our partnership with Indiana State University, we have pre-professional teachers that work with our students and provide insight into the most recent philosophies  and educational developments.
My Educational Philosophy
My educational philosophy is to educate the whole child, not only academically, but socially, physically, and emotionally.  My hope is to develop well-rounded citizens that will be life-long learners
Dear First Grade Families,
It is our pleasure to welcome you and your child to First Grade at Fayette!
We've been busy preparing for the 2022–2023 school year.  We are very excited for the start of the school year and look forward to meeting you.  As you prepare for the school year, we'd like to share our classroom's REVISED school supply list below.
This list is a specialized school supplies list for our class – and is different than the list on other places on the internet and in stores.  Please refer to the following list when gathering and purchasing school supplies for your First Grader:
2 boxes of 24 crayons
1 pkg. wide tip markers, preferably Crayola
1 pkg.  colored pencils
1 pair pointed scissors
12 white glue sticks
2 pink erasers
12- #2 Pencils (sharpened if possible & no pictures)
3 black dry erase markers
1 fat highlighter
1 crayon/supply box
1 box Ziploc baggies (boys bring gallon & girls bring sandwich)
1 dry erase eraser
We are also asking for $3 per child to cover the expense of purchasing a specific writing journal.
Here are some optional items we will need throughout the year.
If you would like to donate any of them, we would greatly appreciate it!
Hand Sanitizer
Skittles (BRAIN BALLS!)
Paper Plates
Smarties
Sidewalk Chalk
Special Area Class Schedule
Monday – Music
Tuesday – Art
Wednesday – TBD
Thursday – Computer Lab
Friday – P.E.
Thursday- Counselor from 12:30-1:00
8:00am – 8:30am – Morning Work / Read Live
8:30am – 10:00am – Reading Block
10:00am -10:40am – I/E
10:40am – 10:50am – Wash hands and prepare for lunch
10:50am – 11:30am – Lunch/Recess
11:35am – 12:30pm – Math Block
12:30pm – 1:00pm – Writing
1:00pm – 1:40pm – SS/Sc/H
1:45pm – 2:25pm – Special
2:30pm – Get ready to leave!