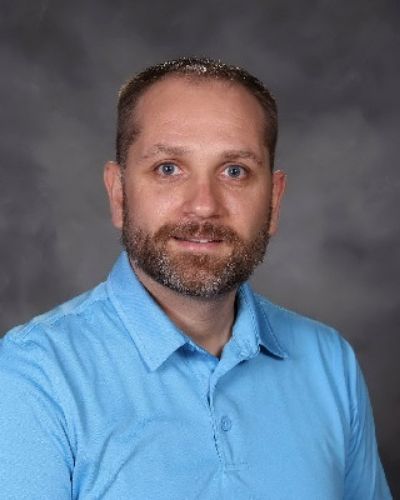 Welcome to the page of
Mr. White!
Phone: (812) 462-4451
Email: dww@vigoschools.org
About Me
Hello, my name is Denny White.  I teach 5th grade at Fayette Elementary.  I was born in Terre Haute, IN but raised in West Terre Haute where I attended Consolidated Elementary and West Vigo Middle/High School.  I am the proud father of two boys, Aden and Chance.
I attended Indiana State University, where I received my bachelors Degree in Elementary Education.  I am also licensed to teach middle school.   My very first teaching job was at West Vigo Middle School. From there, I went to teach at Honey Creek Middle School, DeVaney Elementary, and Deming Elementary.   All were great experiences and allowed me to teach at various grade levels.  I am happy to now call Fayette Elementary home!
Supply List
Your child will need the following supplies for the upcoming school year:
1 – Spiral Notebook
1 – Composition Notebook
#2  Pencils (please buy extra for later in the year)
1 – School scissors
1 – Box of crayons or colored pencils
1 – 12" ruler with in. & cm.
Black dry erase markers (thick) – Students go through these quick! The more the better!
1 –  Dry erase eraser or an old clean sock
3 – Plastic pocket folders (3 pronged)
1 – Three ring binder 1"
1 – 3×5 index cards
1 – Highlighter
1- Very eager student
Wish List
We could also use the following supplies for our classroom use:
Extra #2 Pencils
Dry Erase Markers
Hand Sanitizer
Disinfecting Wipes
2 – Boxes of tissues
Thank you!
Monday:
Tuesday:
Wednesday:
Thursday:
Friday: