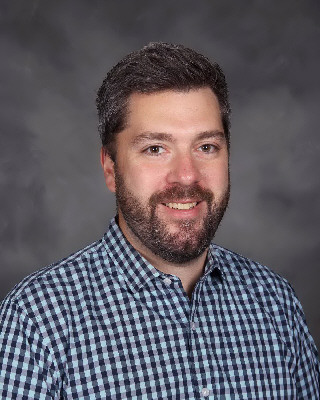 Phone: (812) 462-4497
Email: johnathon.allen@vigoschools.org
Hello! My name is Johnathon Allen and I am the School Counselor at DeVaney Elementary. This is my 2nd year at DeVaney and I was a High School Counselor at TH North for 5 years prior. I attended Indiana State University for my Bachelors (B.S. in Psychology & Criminology) and for my Masters (M.Ed. in School Counseling, K-12). I am currently attending Oklahoma Wesleyan University.
I am a husband and father of four. We have two dogs and love to travel. I love to tell bad jokes, dance, and I talk way more than I should. I love kindness and the color orange. I am a Youth Pastor and a huge nerd.
I am so excited to share about the amazing things happening at DeVaney. If you have any questions, please do not hesitate to reach out!
Contact:
School-Based Social Media:
 

Porter (K)- 11:15- 11:35

Fisher (Pre-K)- 12:45- 1:05

Beck (5)- 1:45- 2:15

Strassler(1)- 9:15- 9:35

Halls (K)- 11:15- 11:35

Kirchoff (3)- 1:15- 1:45

Campbell (2)- 1:50- 2:20

Meehan (1)- 9:15- 9:35

Bukovack (4)- 9:45- 10:15

Howes (K)- 11:15- 11:35

Spelman (3)- 1:15- 1:45

Higham (2)- 1:50- 2:20

Travis (1)- 9:15- 9:35

Paxson (K)- 11:15- 11:35

Leinenbach (4/5)- 12:30- 1:00

Dyer (3)- 1:15- 1:45

Correa (2)- 1:50- 2:20

Lanter (1)- 9:15- 9:35

Buske (4)- 9:45- 10:15

Bechard (5)- 1:45- 2:15