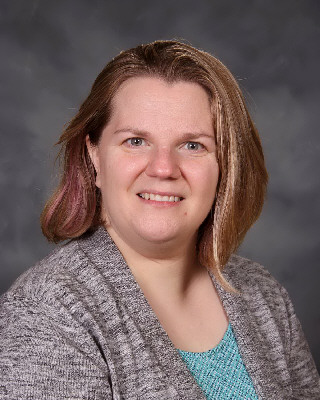 Welcome to the page of
Mrs. Rademacher-Smith
Welcome to my webpage!  My name is Katie (Kathryn) Rademacher-Smith and this year I am excited to be teaching first grade!!
I joined VCSC in the fall of 2013 and have taught grades 2, 3, and 4 both in-person and remotely.  Prior to teaching here, I worked as a substitute teacher and spent 5 years with Rose-Hulman's Ask Rose Hotline tutoring students across Indiana over the phone and email.
I'm originally from Southwest Michigan and completed my undergraduate degree at Saint Mary's College near South Bend.  After graduating, I worked at a small school in Michigan and a larger school in Indianapolis before finally settling in Terre Haute with my husband.  We now have two children and a dog.
I like to think of my class as my other family.  From the minute students walk into my room, they become my school-children.  I love to hear about their adventures and discover the talents that they bring to make our classroom special.
School Supplies for the Year
Many of these supplies will be placed in a community tub and used to "restock" as the year goes on.  Anything you can provide is appreciated.
1 plastic supply box
1 pair of 5 inch scissors
24 yellow #2 pencils (Ticonderoga are the best)
2 boxes of 24 crayons
2 wide, black dry-erase markers (Expo are preferred)
1 large pink eraser
1 plastic folder with center tabs
1 wide ruled composition book
2 small glue sticks
1 highlighter marker
2 boxes of Kleenex
1 box of Ziplock bags

girls – gallon size
boys – quart size

2 packages of disinfecting wipes
Reusable water bottle
Clean cloth mask to be worn daily
Daily Schedule
8:00 – 8:15:  Breakfast and Morning Work
8:20 – 8:45:  Social Studies, Science, or Health
8:45 – 10:00:  Reading
10:00 – 11:00:  Language and Writing
11:00 – 11:45:  Lunch and Recess
11:45 – 12:45:  Math
12:45 – 1:15:  Math Interventions
1:15 – 1:40:   Reading Interventions
 1:40 – 2:20:  Specials
 2:20 – 2:40:  Dismissal
Weekly Specials Schedule
Monday: Art
Tuesday: Library
Wednesday: Computer Lab
Thursday: Physical Education
Friday: Music
Be Respectful
Treat others the way that you wish to be treated
Be Responsible
Take care of your personal and classroom materials
Be Safe
Behave in a way that prevents harm to yourself and others