Welcome to the page of
Mrs. Edington
Mrs. Edington
My name is Erin Edington and I have been in the school corporation since 2006. I have been a Special Education Assistant, a substitute teacher, a Special Education teacher. and now I teach third grade.
I have a bachelor's degree from Saint Mary-of-the-Woods College and a master's degree from Indiana State University. I am licensed in Kindergarten – 6th elementary education, mild disabilities, and reading teacher/reading recovery.
I have been married for 27 years and my husband and I have two married adult children and two grandchildren.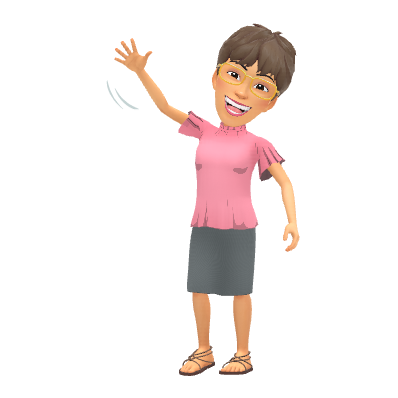 3 Compostion Notebooks
4 pocket PLASTIC folders
100 plain yellow solid wood #2 pencils – NO MECHANICAL PENCILS
4 pink erasers
1 regular sized pencil box
10 black dry erase markers
1 box of 24 crayons
1 pair of scissors
2 bottles of liquid glue
4-5 glue sticks
4 regular size boxes of Kleenex
1 box of colored pencils
1 package of 100 lined index cards
1 backpack
1 container of Clorox wipes
1 package of Post-It notes
1 set of headphones with a microphone
1 box any size Ziploc bags
NO HANDHELD PENCIL SHARPENERS
NO MARKERS
Toothpicks
Clothespins
Popsicle sticks
Straws
Wide ruled notebook paper
Food coloring
Disposable pie plates
Napkins
Plastic cups – any size
Mentos – for experiments
Corn starch – for experiments
Glitter
Brown lunch sized paper bags
Holiday craft kits
Sharpie markers – any color
Extra boxes of crayons
Extra boxes of Kleenex
Always be respectful of the teacher's right to teach, other students' right to learn, and everyone in the classroom.
NO cell phone or gum in my classroom.
Follow directions quickly.
Raise your hand for permission to speak.
Raise your hand for permission to leave your seat.
Make smart choices.
Monday: Computer Lab
Tuesday: Library
Wednesday: Music
Thursday: P.E.
Friday: Art
8:00-8:15:  Breakfast, pledge of allegiance, morning work
8:15-8:35:  Reading Centers
8:35-8:45: Grammar
8:45-9:30: Reading
9:30-10:00: Writing
10:00-10:10: Restroom Break
10:10-10:50: Encore
10:55-11:40: Science/Social Studies/Health
11:40-11:45: Restroom Break
11:45-12:30: Lunch and Recess
12:30-1:40: Math
1:40-1:45: Restroom Break
1:45-2:25: I/E
2:25-2:35: Prepare to go home
2:35-2:40: Dismissal